Connecting Art, Place and Ideas
TarraWarra Museum of Art is a unique institution within Australia. Located on Wurundjeri Country in the Yarra Valley, Victoria, it was founded by the late Marc Besen AC and Eva Besen AO, who not only gifted the award-winning purpose-built Museum designed by the late Allan Powell, they also donated over 600 works of Australian art from their private collection. Welcoming audiences since 2003, TarraWarra is a leading not-for-profit public art gallery that features inventive and stimulating exhibitions and programs about 20th and 21st century art.
TarraWarra Museum of Art recognises and values First Nations peoples as the first artists and custodians of the lands and waters upon which the Museum stands, and proudly commissions works which explore the significant Indigenous culture of the Yarra Valley.
Eva and Marc Besen Centre
The Eva and Marc Besen Centre (EMBC) is a purpose-built facility adjacent to the existing TarraWarra Museum of Art, opening in mid-2024. It will include a multi-purpose space, suitable for educational workshops, lectures, forums, conferences, classical music concerts and other live arts events. It will seat up to 200 people.
Designed by Kerstin Thompson Architects with landscaping by OCULUS, this state-of-the-art building will also store 300 works from the Museum's permanent collection of Australian painting and sculpture, viewable through a secure glass wall. This visible storage will provide a teaching and learning resource. When the EMBC reaches full programming capacity over the coming years, it is estimated that we will present up to 160 programs per annum.
Our Values
Respect for First Nations voices of Wurundjeri Country and beyond
Respect for art and the artist
Respect for the spirit of philanthropy – the inspiration for the Museum
Respect for the natural world and sense of place, inspiring fresh creative perspectives
Respect the diversity of our visitors
Respect for the curiosity of our audience
Respect for cultural safety, equity and access
Aunty Joy Murphy Wandin AO
Senior Wurundjeri Elder of the Kulin Nation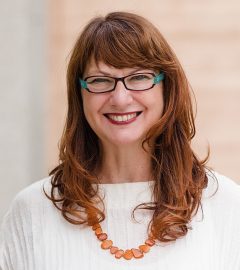 Victoria Lynn
Director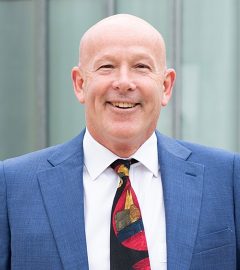 Tony Dutton
General Manager

Patrice Sharkey
Head of Exhibitions and Programs
Kali Michailidis
Manager of External Relations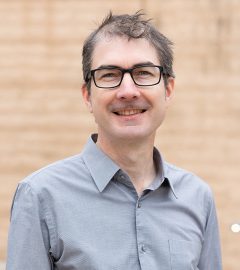 Anthony Fitzpatrick
Curator

Nicole Haverfield
Office Coordinator
Heather Saleeba
Front of House
Steph Tesoriero
Front of House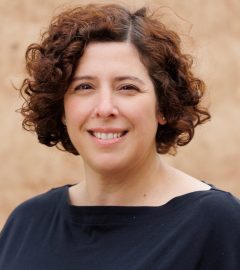 Belinda Cameron
Registrar and Collection Manager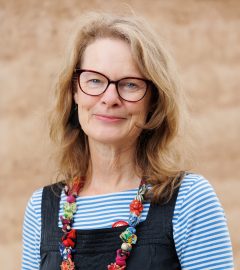 Sarah Metzner
Learning and Engagement Manager

Mel Hartigan
Learning and Engagement Assistant

Kerstin Paulsen
Venue and Events Coordinator

Charlotte Carter
Exhibitions Manager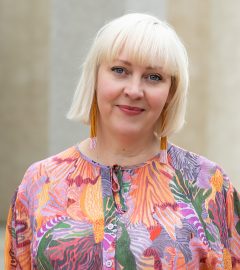 Jasmin de Wolf
Marketing & Communications Manager

Sunni Hart
Marketing Assistant
Careers
Manager of External Relations
Maternity leave replacement
February–December 2024 (10 months)
This four day a week position is located at the TarraWarra Museum of Art and is responsible for developing and engaging the Museum's external stakeholders, including sponsors, supporters and partners. These range across private philanthropic foundations, corporate companies, local, state and federal funding bodies, local council, and a range of in-kind supporters. The position also actively works with the TarraWarra Museum of Art Board.
Applications remain open until the position is filled.
TarraWarra Museum of Art encourages applicants from First Nations, culturally and linguistically diverse, disability and LGBTIQA+ communities to apply. We recognise that there are barriers to employment for people from these communities, and we encourage you to get in touch with us to explore alternative application methods or other ways of removing these barriers. We encourage you to apply even if you don't have all the attributes listed but feel that you would be a good fit.
Media
TarraWarra Museum of Art can assist with site visits for media, information about our exhibitions and programs, interviews and picture opportunities with artists and Museum staff and copyright-cleared images and video.
See our latest media releases below, or contact us to be added to our media list.
MEDIA RELEASES
Sustainability
Building on our engagement with art and with place, the Museum is committed to protect and exhibit exceptional artworks in a way that minimises our environmental impact. The United Nations has stated that global carbon emissions must halve by 2030 – with a goal to achieve zero carbon globally by 2050. The Museum embraces this challenge and aims to be water neutral with zero carbon and zero landfill by 2030. Building lasting relationships with the Indigenous community and caring for country through minimising our impact on the environment is an important part of our continuing journey to sustainability.