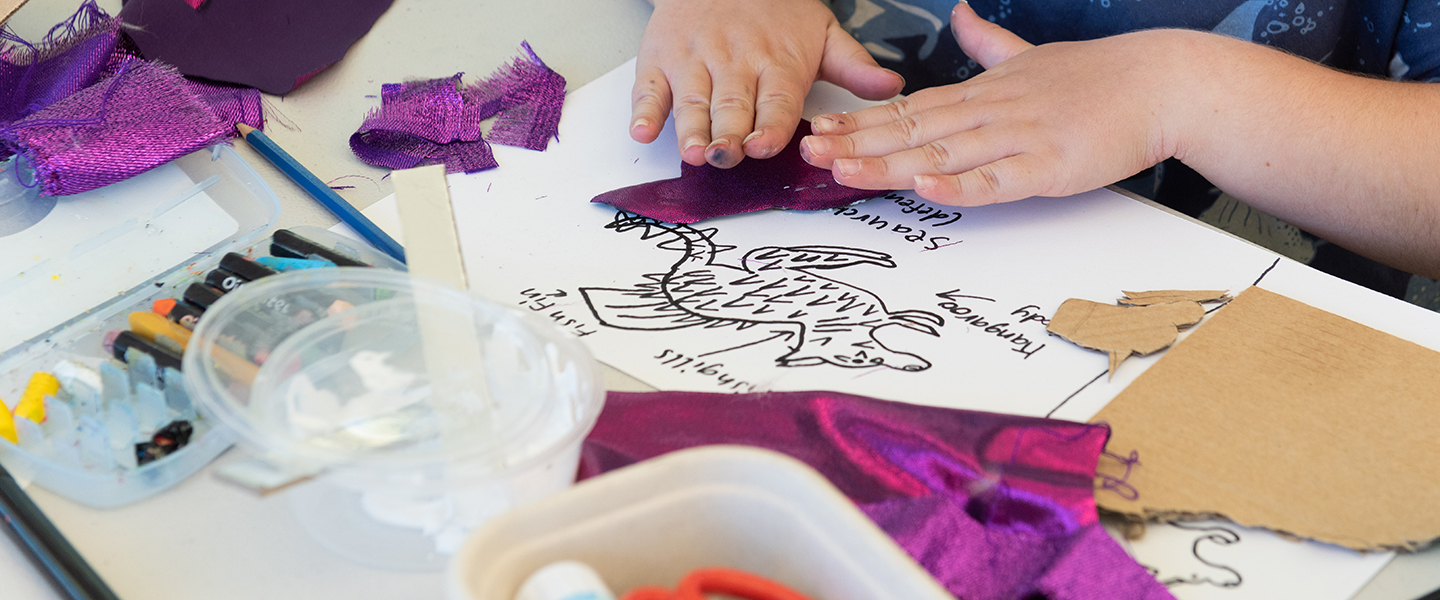 Field Guide Workshops for Children
Field Guide workshops have been postponed. Please check your email if you have booked a ticket.
Join local Healesville-based artist Clare James at TarraWarra Museum of Art for the workshops Making Paint and Ink OR Making things with what you find. Children aged between 6 and 14 years old are invited to use a variety of materials to create sustainable art practices that engage deeply with art, place, and ideas.
Both workshops will stimulate children to explore and experiment with things found in the natural world or around the home, to create three-dimensional objects OR their very own paints and inks.
All you need to do is to think like an artist, crossed with a scientist and an inventor! Harnessing your own creativity and curiosity as you carry out your three-dimensional OR painterly and inky experiments will help you to make the most amazing discoveries.
Complimentary copies of the two award-winning TARRAWARRA FIELD GUIDES, Making Paint and Ink and Making things with what you find, will be provided to participants to take home after their workshop.
Start exploring now: download the Field Guides on our Education Resources page.
$10 per child. Free for Members. 12 children per workshop.
Held outdoors in a marquee on the beautiful Museum grounds.
About Clare James
Clare James is a much-loved, local artist from Healesville.  Clare teaches communities to appreciate the intricate relationships within the natural environment and to express this awareness creatively. Clare is the author and illustrator of award winning TarraWarra Field Guides: Making Paint & Ink and Making Things With What You Find.
This project is supported by Yarra Ranges Council and TarraWarra Museum of Art's Education Program Supporters: Scanlon Foundation, Erdi Foundation and Bennelong Foundation