Mark Making with Minna:
Online Children's Workshop
Although you can't visit TarraWarra Museum of Art these winter school holidays we're excited to bring a little bit of the Museum into your home! Take part in a free online make-along workshop inspired by bold abstract artworks that incorporate line and colour in the exhibition Making Her Mark: Selected Works from the Collection.
Join practicing Melbourne-based artist Minna Gilligan and discover the possibilities of mark-making and using colour to create unique works on paper. Express how you're feeling, harness your imagination, and cultivate your creativity as Minna guides you through a series of drawing activities online. No special materials or equipment required; experiment with common household materials and equipment to make marks!
This interactive artist-led online workshop will be delivered via Zoom Meeting and will run for 40 minutes. Participants will need a computer or smartphone with an internet connection. Please contact our Education Coordinator Shannon Lyons shannon@twma.com.au if you have any queries about the Zoom platform.
Online via Zoom.
FREE, one registration per family required, bookings essential and limited capacity. Attendees will be sent a link for the Zoom Meeting 1 hour before (9.30am AEST) the workshop is due to commence on the day.
This workshop is recommended for participants between 8-12 years of age. Parental involvement and supervision is required for all participating children.
TarraWarra Museum of Art is grateful to Education Program Supporters Ullmer Family Foundation, Harry the Hirer, Scanlon Foundation, Escala Partners, Credit Suisse, Erdi Foundation and Bennelong Foundation.
Further Information
Minna Gilligan works primarily with painting, drawing and collage. Her practice speaks of fleeting, personal encounters with the past and present, and manifests in a tumultuous reconciliation of both. Her works are playgrounds of colour, often inhabited by lone protagonists trapped in states of longing, sadness or exhalation. Though her paintings reference 1960s/ '70s psychedelia and evoke a nostalgic romanticism – with lone women floating in technicolor dreams – her work is atemporal, existing in a utopian space of imagery filtered through the digital realm.
Minna has a Bachelor of Fine Arts (First Class Honours) from the Victorian College of the Arts and has been a studio artist at Gertrude Contemporary. She has held solo exhibitions at the Mornington Peninsula Regional Gallery, Castlemaine Art Museum, Daine Singer, Melbourne Art Fair, Spring 1883, West Space, TCB Art Inc and Rear View and has participated in group exhibitions at the National Gallery of Victoria (Melbourne), National Gallery of Australia (Canberra), Heide Museum of Modern Art (Melbourne), Alt Space (New York), Ontario College of Art and Design (Canada), Space 15 Twenty (Los Angeles), PICA (Perth), Spring 1883 (Sydney), TCB Art Inc and George Paton Gallery.
Online workshops will be hosted via Zoom Meeting. Participants must check that their computer and internet service being used to access the online workshop is compatible with the minimum specification requirements to use Zoom. Please check your compatibility here.
You must check your computer, tablet or smartphone for Zoom compatibility prior to the start of the online workshop. Test your Zoom connection https://zoom.us/test and should issues arise please seek support via Zoom.
You can choose to enable your video in the Zoom Meeting. For the best experience, we ask that you set your microphone to mute, and that you raise your hand before unmuting to ask questions or share comments during the workshop. If you'd prefer, you can ask a question or share comments via the chat function.
By registering in an online workshop you are giving permission for you and/or your child to be photographed. Photos may be used by TarraWarra Museum of Art for Education and Public Program promotional purposes. Please inform staff if you do not wish to be photographed.
Related exhibition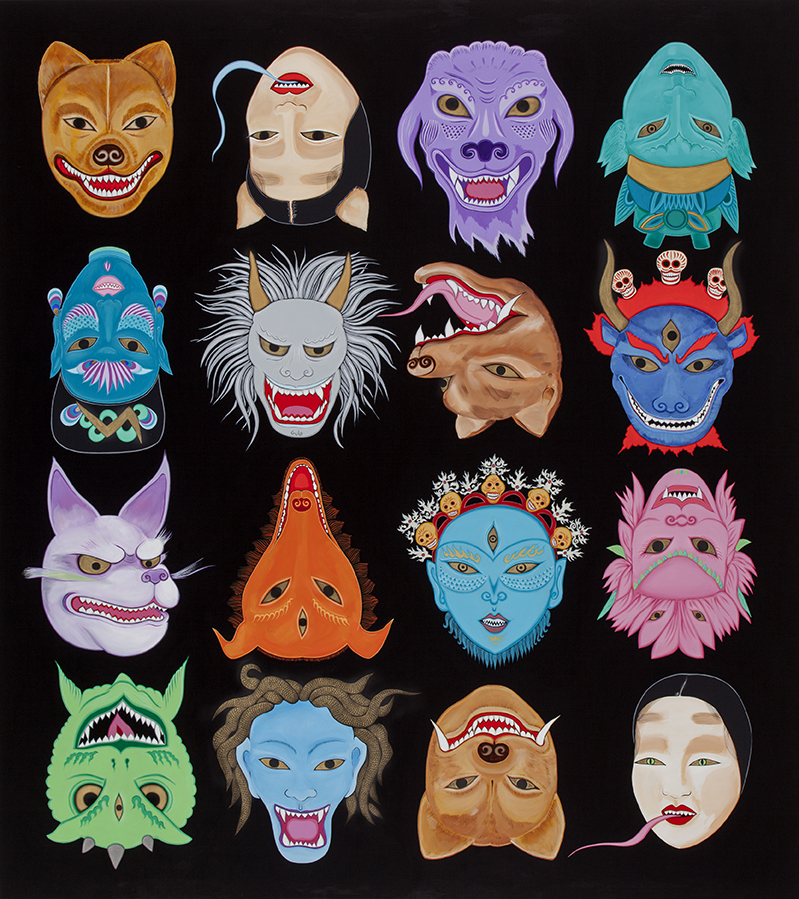 Making Her Mark: Selected Works from the Collection
Past Exhibitions

29 February - 19 March 2020
Making Her Mark: Selected Works from the Collection offers a new appraisal of the work of leading women artists held in the collection of TarraWarra Museum of Art. The exhibition explores the themes arising from works by women artists in the collection—such as memory, landscape and abstraction—and also includes a modest selection of works by male […]