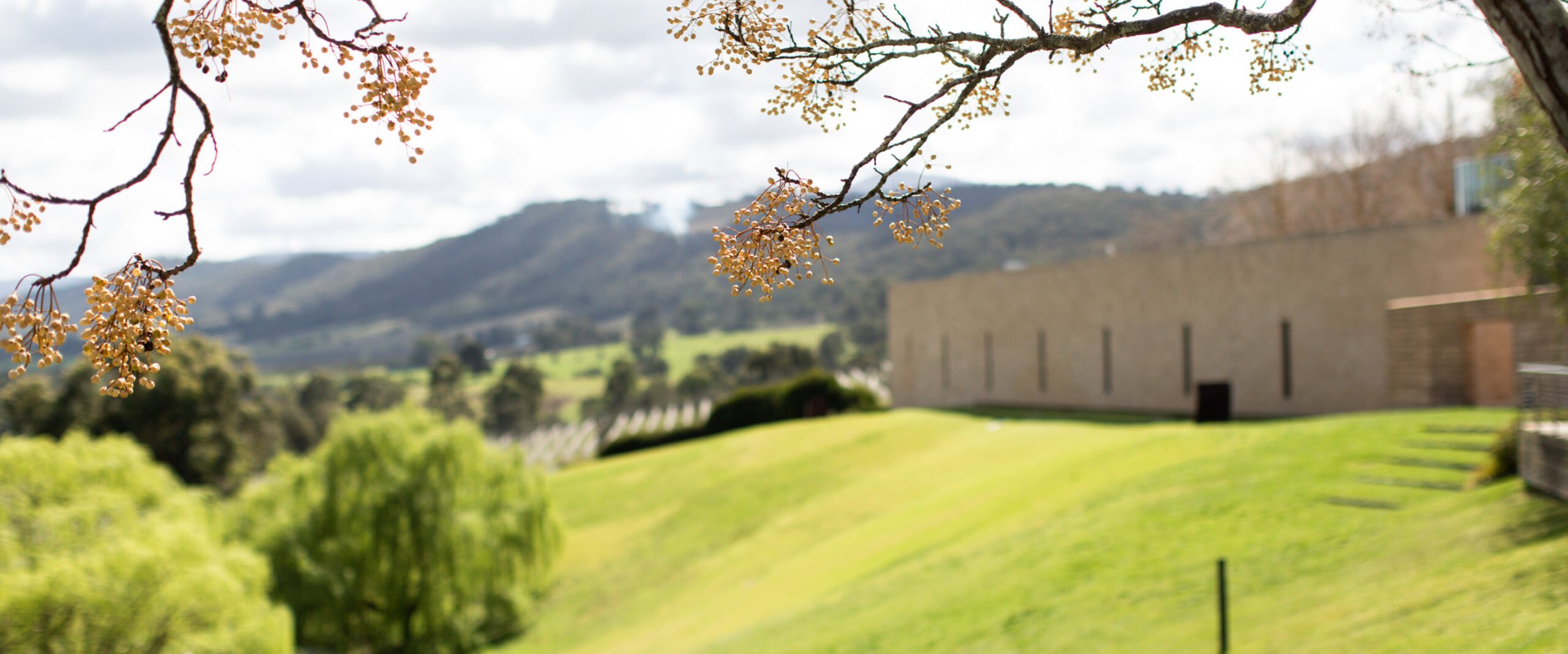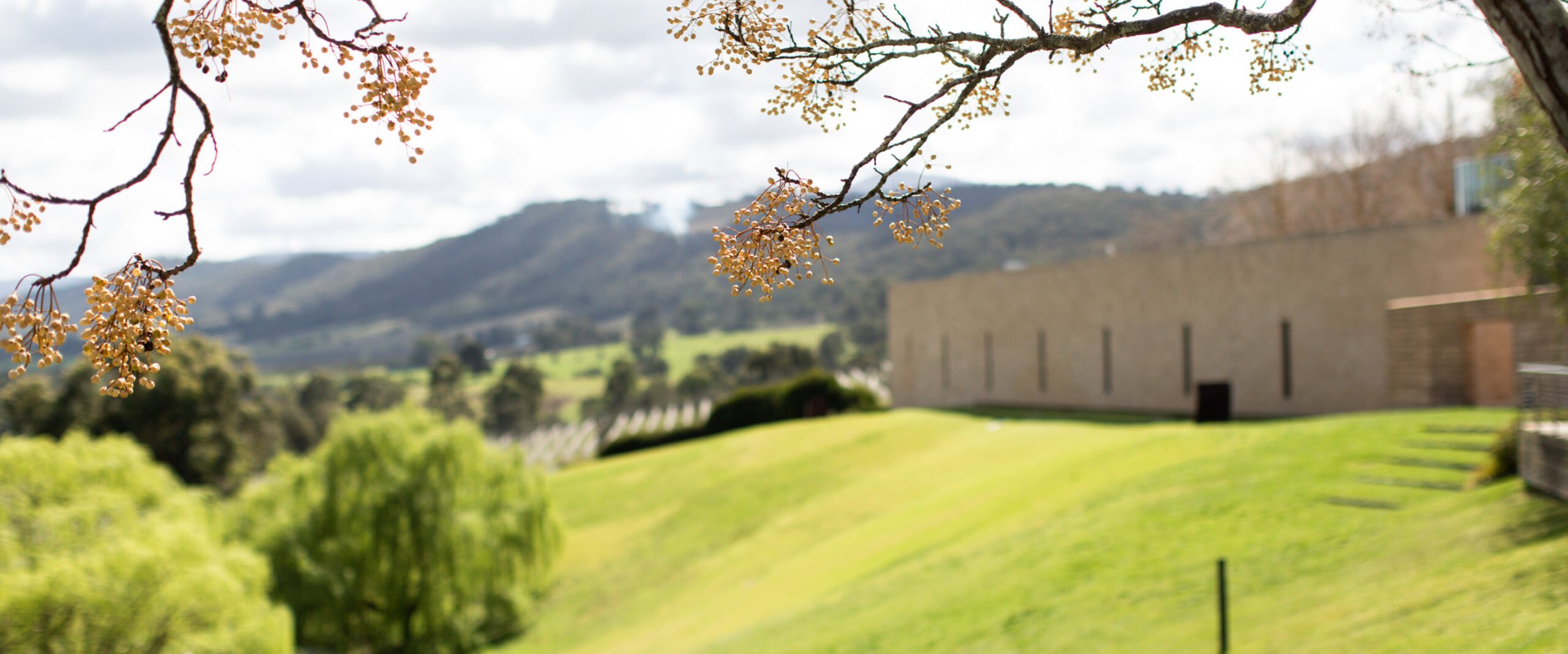 The Soils Project: forum and performances
Featuring a stimulating discussion about multiple aspects of The Soils Project, along with a lecture/performance by Amsterdam-based collective Beyond Walls, this afternoon will offer insights into the vital role of collaboration for this project, consider the importance of acknowledging and being attentive to pluriversal knowledges, and explore a number of the issues and possibilities that arise from decolonial thinking and practices.
The Soils Project is an ongoing research-based experimental project. It is a collaboration between TarraWarra Museum of Art; Struggles for Sovereignty, a collective based in Yogyakarta, Indonesia; and leading contemporary arts museum the Van Abbemuseum in Eindhoven, the Netherlands.
Sunday 20 August 2-4pm
*Note the forum takes place in our main gallery, which will be closed to the general public from 1pm on this date. Your forum ticket includes exhibition entry, forum and light refreshments at 4pm.
About the forum
2pm: Decoloniality and the Museum
Charles Esche , Director, Van Abbemuseum, Eindhoven, the Netherlands; and Dr Victoria Lynn, Director, TarraWarra Museum of Art; in conversation with Dr Michelle Antoinette, Monash University
The title of The Soils Project comes from Munir Fasheh, who proposes four 'soils' as core to life on earth. They are earth soil, cultural soil, communal soil and affection-spiritual soil. These are the soils that humans must nurture in order for us and all life on the planet to be cared for and nurtured by the soils in return. In what ways can the metaphor and matter of soil enable museum and cultural workers (Indigenous and non-Indigenous) to rethink the very structures that have been developed by western modernity and coloniality?
3pm: REMEMBER THE SOIL: Diasporic Perspectives on Soils
A lecture-performance by Amsterdam-based collective Beyond Walls
With Glenda Pattipeilohy, Jeremy Flohr, Suzanne Rastovac and Armando Ello
Agency, co-creation, reciprocity and empowerment form the core pillars of Beyond Walls' approach. Though our historical and contemporary trajectories may differ, coloniality and modernity have disrupted humans' connection to soils. Yet, it is not lost, erased or forgotten, unless we stop remembering who we are. Commencing with the public program REMEMBER THE SOIL at TarraWarra Museum of Art, Beyond Walls will unfold their practice as a diasporic collective situated in the Netherlands, collaborating with both institutions and communities. The Amsterdam-based collective shares their perspectives on soils through a diasporic lens and connects their positionality to the bigger story of resisting colonial erasures through research, storytelling and art. By delving into their individual as well as collective connections to soils and fostering active participation, Beyond Walls aims to connect to peoples and their stories in Australia.
About the speakers
Charles Esche is Director of the Van Abbemuseum, Eindhoven, the Netherlands; Professor of contemporary art and curating at Central Saint Martins (CSM), University of the Arts London; and Co-director of Afterall Journal and Books. He teaches on the Exhibition Studies MRes course at CSM and at Jan van Eyck Academie, Maastricht.
Dr Victoria Lynn is Director of TarraWarra Museum of Art and the author of three books and over 80 articles and catalogues. Previous roles have included Curator, Contemporary Art, AGNSW; Visual Arts Curator, Adelaide Festival; and Director, Creative Development, ACMI. She lives and works on Wurundjeri Country.
Dr Michelle Antoinette is a Senior Lecturer and Researcher in Art History and Theory, and Course Director for the Bachelor of Art History and Curating program at the Faculty of Art, Design & Architecture at Monash University. She lives and works on Boon Wurrung Country. Her teaching in art and curatorial studies is situated within practices of decolonising art's histories, while her research focuses on modern and contemporary Asian art histories, especially contemporary art histories of Southeast Asia and their intersections with globalisation. Her Asia interests extend beyond Asia's geographical borders to encompass the art of Asian diasporas and their contributions to national and transnational art histories, including Asian-Australian artists. She is the author of Reworlding Art History: Encounters with Contemporary Southeast Asian Art after 1990 (Brill | Rodopi, 2015) and, with Caroline Turner, co-editor of Contemporary Asian Art and Exhibitions: Connectivities and World-making (ANU Press, 2014).
Beyond Walls is an Amsterdam-based and globally active collective of independent researchers, curators and visual storytellers. They initiate and participate in collaborative projects that structurally embed community-centered voices: from public programming, exhibitions, community projects and documentaries, to research, artistic interventions, and advice. Beyond Walls addresses the entanglement of personal stories, colonial history and today's world that we live in. This involves engaging with the impact and afterlives of colonialism/coloniality and unequal power structures, racism and questions on identity and belonging. Beyond Walls believes in the power of research, storytelling and art as ways to connect on intellectual as well as emotional levels when it comes to colonial legacies. The collective aims for long- term partnerships and structural impact both within and beyond the walls of institutions.
Members of Beyond Walls
Glenda Pattipeilohy is an educator, curator, program-maker and co-founder of Beyond Walls with one mission: to raise collective awareness of untold stories and knowledge from (and thus empathy because of) these untold stories for our fellow humans. As a cultural professional she produces and curates in the cultural sector and beyond.
Her background lies in the arts, fashion design and communications (BA). Glenda uses art, fashion design as a way to spark critical conversations on sustainability and identity with young people. She has worked on projects with a diverse array of designers, photographers and stylists throughout the Netherlands, New York and London and has participated in projects during Dutch Design Week.
In 2019 she completed the summer school Art as Politics at BAK. In 2015 she graduated with a cross-media exhibition: The Forgettables. Her aim was to raise awareness about injustices that are still happening today in the pacific and West Papua. Glenda is active in education, talent development and empowerment projects for children and young adults. She tries to go back to the Moluccas every year to continue her sustainable empowerment project that she initiated with her friends of Moluccas Coastal Care in Maluku. One of the projects is the Mangrove reforestation project: Kaskombali mange2-project (Give back the mangroves). This year they planted 1.000 mangrove trees to protect the coastline of Ambon, Maluku. She is also an educator at the Van Abbemuseum. #maribaikooo (Let's be involved) is her motto.
Jeremy Flohr is a filmmaker, visual storyteller, audio engineer and co-founder of Beyond Walls. His work is at the intersection of colonial history, personal stories and social themes.
'Dutch coloniality has been deeply rooted in both of my parents' family histories. The impact of colonialism for me, is that in my upbringing, language has never been part of transferring indigenous cultural norms and values. Which resulted in displacement when it comes to expressing emotions in words. As a creative, I'm very close to my feelings. So to express feelings and emotions, I'm using film instead of words as a language to tell stories.' Intrigued by inspiring people and their personal stories of historically marginalised groups, with his sensitive feel for storytelling and unique eye as a filmmaker, Jeremy keeps uncovering stories the world needs to know, needs to hear or, better yet, needs to see.
Jeremy has won awards for the best Poetryfilm at the Dutch Poetryfilm Festival (2021) and the International Poetryfilm Festival Weimar (2022). Jeremy has frequently been asked to present workshops at universities such as ArtEZ (University of the Arts). For the Dutch Poetryfilm Festival 2023, Jeremy is one of the Jury members.
Suzanne Rastovac is a curator, researcher, advisor and co-founder of Beyond Walls, a collective that explores the meaning of (pre)colonial heritage in today's world, through research, art and storytelling. In her work method she highlights the entanglement of personal stories, colonial histories and the contemporary global context. With Beyond Walls she challenges Eurocentric narratives through the lens of (de)coloniality that centres communities related to colonial legacies. This work ranges from exhibitions, documentaries, community projects and public programming to long-term collaborations, research and advice.
Her background lies in history and international relations (BA and MA) with a specialisation in colonial and contemporary history of Indonesia. She lived in Malaysia, where she completed postcolonial studies at the Universiti Sains Malaysia. In Ambon, she worked on education projects and filmed a documentary on the role of poetry and arts in the reconciliation process after the 1999-2004 wars. In 2022 she completed the Maria Lugones Decolonial Summer School led by Walter Mignolo, Jean Casimir and Rolando Vázquez. She has collaborated with many partners, including the Rijksmuseum, World Museum Amsterdam, Erasmushuis Jakarta, Van Abbemuseum, Royal Netherlands Institute of Southeast Asian and Caribbean Studies (KITLV), University of Amsterdam, The Black Archives and many more. Before starting independently, she developed multidisciplinary art and research projects within museums and cultural institutions. Suzanne is currently advisor on Talent Development at The Creative Industries Fund.
Armando Ello is a photographer, filmmaker, creative entrepreneur, publisher and marketing strategist. His work focuses on photographing and documenting people with roots from the former colonies with a focus on the Dutch East Indies. Armando photographed 613 people with roots in Indonesia for the Moesson (2005 – 2015) Hoezoindo and his own publications such as Twijfelindo (2015), Zwarte Huid Oranje Hart (2009), Antara Nusa (2017), Pusaka (2019) and Indoworldphotoproject (2020). He also produced films for TedxEducation and various Dutch music ensembles. Armando's work featured on Dutch national television like the program From Jakarta to Rotterdam and National Geographic.
As an entrepreneur, he develops bottom-up initiatives and finances his projects through crowdfunding that he facilitates himself. He is specialized in online marketing strategy and social media and founded his own self-publishing label. On this platform he publishes books such as the successful Twijfelindo and Indoworld photography project for which he traveled around the world and portrayed diaspora communities worldwide: from Australia, Aotearoa (New Zealand), Aruba to Sweden, the US, Canada and beyond. Armando sees photography and film as strong visual tools to exhibit and publish the stories for the purpose of educating a wider audience. His mission is to collect personal stories and link them to historical events.
This project has ben assisted by the Australian Government through the Australia Council, its arts funding and advisory body; the Sidney Myer Fund; the Dutch Ministry of Foreign Affairs, through the Embassy of Kingdom of the Netherlands, Australia; the Mondriaan Fund, the public cultural funding organisation focusing on visual arts and cultural heritage; Dutch Culture; and Fasilitasi Bidang Kebudayaan (FBK) Interaksi Budaya, Ministry of Education, Culture, Research, and Technology of Indonesia.
Related exhibition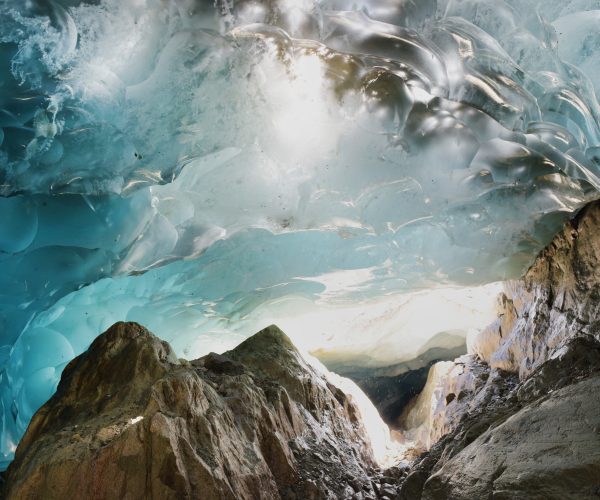 The Soils Project
Past Exhibitions

5 August - 12 November 2023
An enriching and life-affirming exhibition, The Soils Project explores the meaning of soil as both matter and metaphor.  The Soils Project, 5 August – 12 November 2023, brings together 13 practitioners and collectives from Australia, the Netherlands and Indonesia to explore the complex and diverse relationships between environmental change and colonisation.   The exhibition is the latest iteration […]