The Soils Project: groundwork
TarraWarra Museum of Art: Wandoon Estate Aboriginal Corporation.
The Soils Project: groundwork is a series of three webinars presented by Struggles for Sovereignty (Indonesia), TarraWarra Museum of Art, and the Van Abbemuseum (Netherlands), to be held in May and June 2022. 
In this webinar TarraWarra will present the work of Wandoon Estate Aboriginal Corporation (WEAC), who are the current Wurundjeri custodians and managers of Coranderrk Aboriginal Station, a site of enormous significance to Wurundjeri and other Kulin people. WEAC is guided by the framework of yalingbuth, yalingbu, yirramboi – yesterday, today and tomorrow – which reflects their philosophy to honour their ancestors, to be custodians of Country, and to leave a strong legacy for future generations. 
Working side by side with friends and partners, the 200-acre tract at Coranderrk is being rehabilitated through the construction of new fences to protect the health of the waterways of Coranderrk Creek (Badger Creek) and the Birrarung (Yarra River), weed management, and the planting of 20,000 indigenous plants to provide habitat for local wildlife. 
WEAC's current projects include a cultural burn demonstration program and the development of a bush produce business to learn about culture through food and fibre. These programs not only uphold traditional knowledge, but also have implications for modern-day land management and the potential to combat the impacts of climate change.
After a discussion focusing on this important work, we will hear from Yurni Sadariah about the work of the Women's Indigenous Alliance in Indonesia. A lively discussion will then be mediated by Alban Mannisi covering issues that arise from the presentations with comments and questions welcomed from listeners. 
Themes: strengthening knowledge of Aboriginal culture and land management; Climate crisis and role of traditional cultural practices in land and water management practices, (eg. cultural burning, plant use), truth telling – a place/story to learn about the reality of colonial settlement
Speakers: Uncle Dave Wandin (Wurundjeri) and Brooke Wandin (Wurundjeri), Directors of Wandoon Estate Aboriginal Corporation; Yurni Sadariah, member of PEREMPUAN AMAN (Women's Indigenous Alliance, East Kalimantan, Indonesia); Tiriki Onus, Yorta Yorta man and Head of the Wilin Centre for Indigenous Arts and Cultural Development, University of Melbourne. The session will be introduced by Victoria Lynn, Director of TarraWarra Museum of Art, with a live conversation between the speakers mediated by Alban Mannisi, Director of SCAPETHICAL. Attendees will be able to make comments and ask questions in a special session at the end of the event.
---
About the Speakers: 
Uncle Dave Wandin (Wurundjeri) 
Uncle Dave Wandin is a Wurundjeri Elder and a Director of Wandoon Estate Aboriginal Corporation which was established to manage Coranderrk Aboriginal Station when 200 acres of the original station returned to Wurundjeri ownership in 1998. Uncle Dave is the Manager of Cultural Practices (Fire & Water) at the Wurundjeri Woiwurrung Cultural Heritage Aboriginal Corporation and is a recognised leader in both the promotion and execution of cultural burns in Victoria.
Brooke Wandin (Wurundjeri) 
Brooke Wandin is a Wurundjeri educator, language worker and artist. Brooke has developed and facilitated a range of cultural educational programs, providing Wurundjeri cultural and historical education for pre-school to tertiary students. She is also one of the Directors of Wandoon Estate Aboriginal Corporation and is the current Indigenous Victorian Aboriginal Cultural Research Fellow at the State Library of Victoria where she is examining materials relating to Woiwurrung language to assist in the development of a Woiwurrung language database.
Yurni Sadariah is an "Adat" (indigenous) activist and member of PEREMPUAN AMAN (the Women's Association of the 'Indigenous Peoples Alliance of the Archipelago'), a wing of AMAN founded in 2012, focusing on the situation of indigenous women. 
Tiriki Onus is a Yorta Yorta man and Head of the Wilin Centre for Indigenous Arts and Cultural Development, University of Melbourne. He is a successful visual artist, curator, performance artist and opera singer. His first operatic role was in the premiere of Deborah Cheetham's Pecan Summer in October 2010, which he reprised in 2011, and 2012 for the Melbourne and Perth runs. He received the Dame Nellie Melba Opera Trust's Harold Blair Opera Scholarship in 2012 and 2013. In 2015 he was the inaugural Hutchinson Indigenous Fellow at the University of Melbourne.
Victoria Lynn is a leading Australian museum director, curator and arts writer with extensive art and culture engagements nationally and internationally. Director of TarraWarra Museum of Art since 2012, she has over 25 years of experience in significant public galleries in Australia, including the Australian Centre for the Moving Image, Art Gallery of NSW, and the Adelaide Festival.
Alban Mannisi is a Landscape Urbanist, founder and director of SCAPETHICAL, Built Environment Practice and Research Platform. Alban Mannisi's research focus is on the emerging political ecology implementation in landscape planning and the social ecology deployment through various indigenous environmental mediation. His recent  projects and inquiries decipher the globalisation of sustainable narrative and the foundation of localised citizen resistance to translate intangible landscape components in environmental design.
This project has been assisted by the Australian Government through the Australia Council, its arts funding and advisory body.
BOOK TICKETS
Related exhibition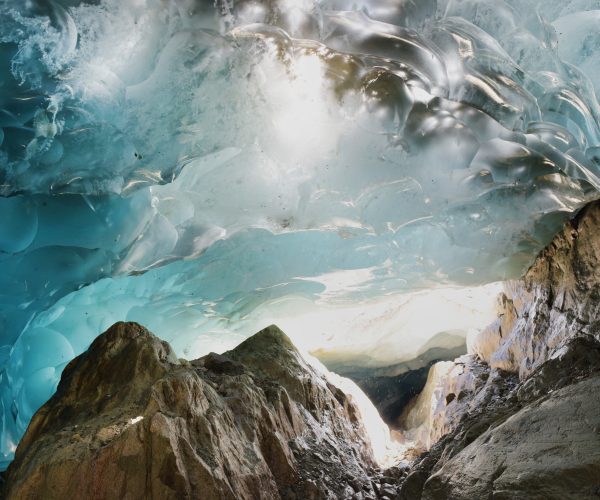 The Soils Project
Past Exhibitions

5 August - 12 November 2023
An enriching and life-affirming exhibition, The Soils Project explores the meaning of soil as both matter and metaphor.  The Soils Project, 5 August – 12 November 2023, brings together 13 practitioners and collectives from Australia, the Netherlands and Indonesia to explore the complex and diverse relationships between environmental change and colonisation.   The exhibition is the latest iteration […]