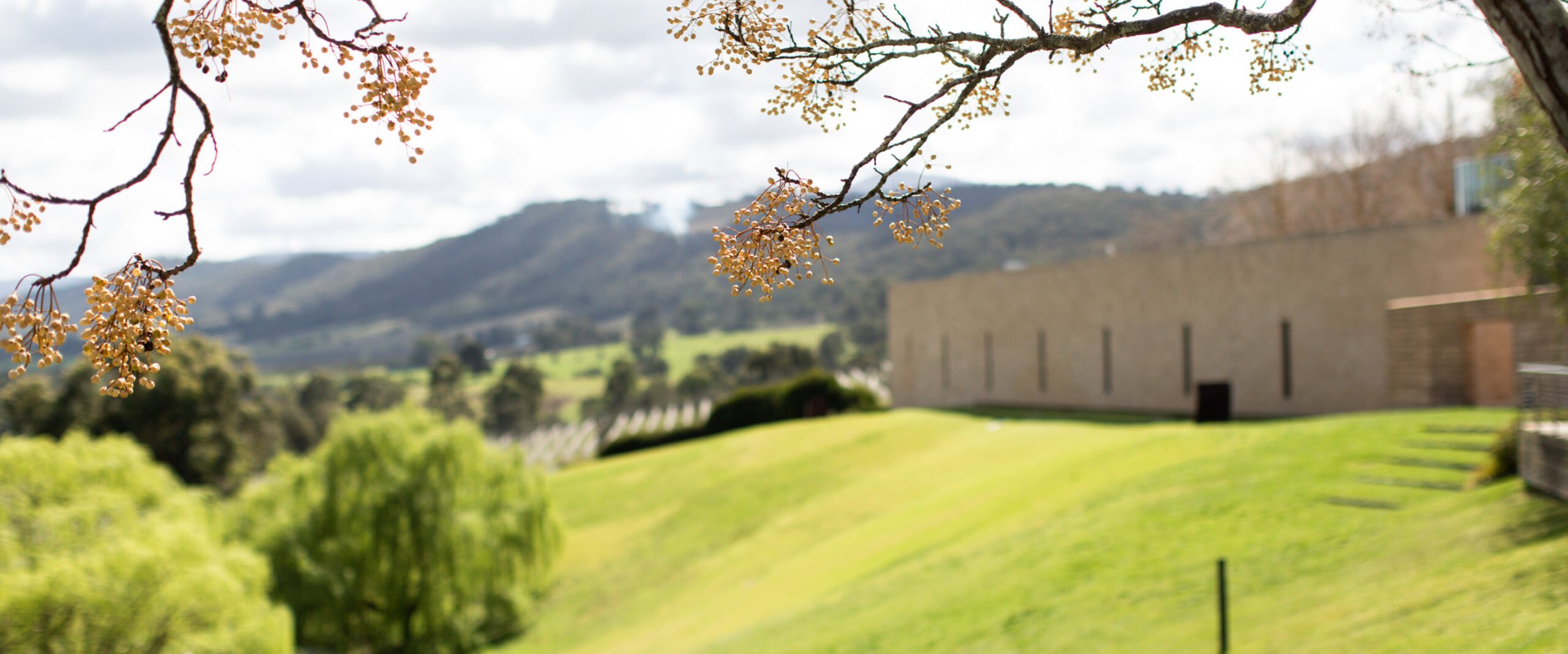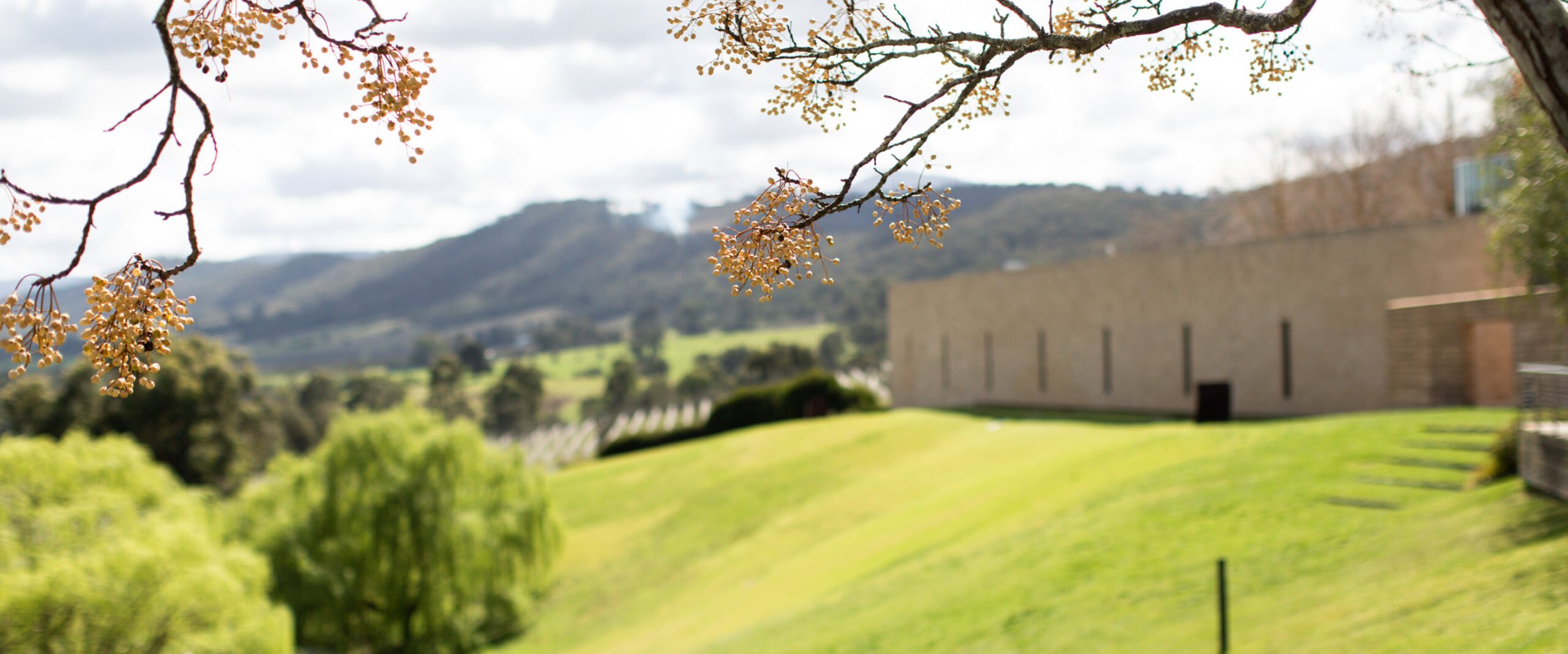 WILAM BIIK Open Day
*Due to current health advice, this Open Day is cancelled. Ticketholders will be contacted.
WILAM BIIK Open Day, A celebration of Poorneet (Tadpole Season).
SUNDAY 3 OCTOBER 2021
Come along and enjoy the atmosphere at TarraWarra Museum of Art for WILAM BIIK OPEN DAY, A celebration of Poorneet (Tadpole Season). The grounds and Museum will be open with a day of FREE Museum entry, artist talks, and workshops.
Poorneet season is a tadpole season during September to October. It is a gestational time celebrated by the Wurundjeri People. As Aunty Joy Murphy Wandin describes it:
The grey clouds are shifting and we see glimpses of opening buds of light and sprinkles of magic dust everywhere.
Those fast moving little tailed poorneets (tadpoles) appear and there are lots of them. The male bulin bulin (lyrebird) has finished dancing, having found a female partner.
Pied currawongs call loudly and often, especially reminding us that the gurnmil (snake) and budjing (lizard) are awake and active.
Growling grass ngarrert (frogs) lay their eggs while the bubup mirrim (young kangaroos) are ready to leave Mum's pouch.
The murnong (yam daisy) tubers are ready for eating, tasting a little like a radish.
A very colourful land mass of plants are still in flower, guling (flax lilies), garrong
(wattles), hop goodenia, burgan, gunyang (kangaroo apple), terrat (prickly currants) and burrunbeet.
The sacred kingfisher, a migrant bird returns home from the north and a big celebration is held in its honour.
The temperatures rise, rain continues and the days and nights are of equal length.
Bookings essential to manage capacity and keep our event COVIDSafe. Tickets are required for each person in your group, including children. To reserve a place in a workshop, book your free Museum entry ticket, then book your workshop ticket once we announce details in early September. We'll email you once workshop tickets become available.
DAILY PROGRAM
> FREE entry to WILAM BIIK, curated by Stacie Piper
> Welcome to Country and Smoking Ceremony by Aunty Joy Murphy Wandin
> Dancing by the Djirri Djirri Wurundjeri Women's Dance Group
> Artist and Curator Talks held throughout the day
> Feather Flower making workshops with Glenda Nicholls
> Plus, bring along a picnic to enjoy on our beautiful Museum grounds, grab a coffee from Oscar's Vintage Caravan, and relax with a glass of wine from TarraWarra Estate. If you'd prefer to leave the catering to someone else, pre-book a table in the Restaurant.
Open Day is a free, family-friendly event supported by Yarra Ranges Council and the Helen Macpherson Smith Trust.
WILAM BIIK, curated by Stacie Piper, is an exhibition arising from the unsevered connection between First Peoples of South East Australia, their Country, and their Ancestors. In the Woiwurrung language of the Wurundjeri people, Wilam Biik means 'Home Country'.