Victoria Together: Charlie Sofo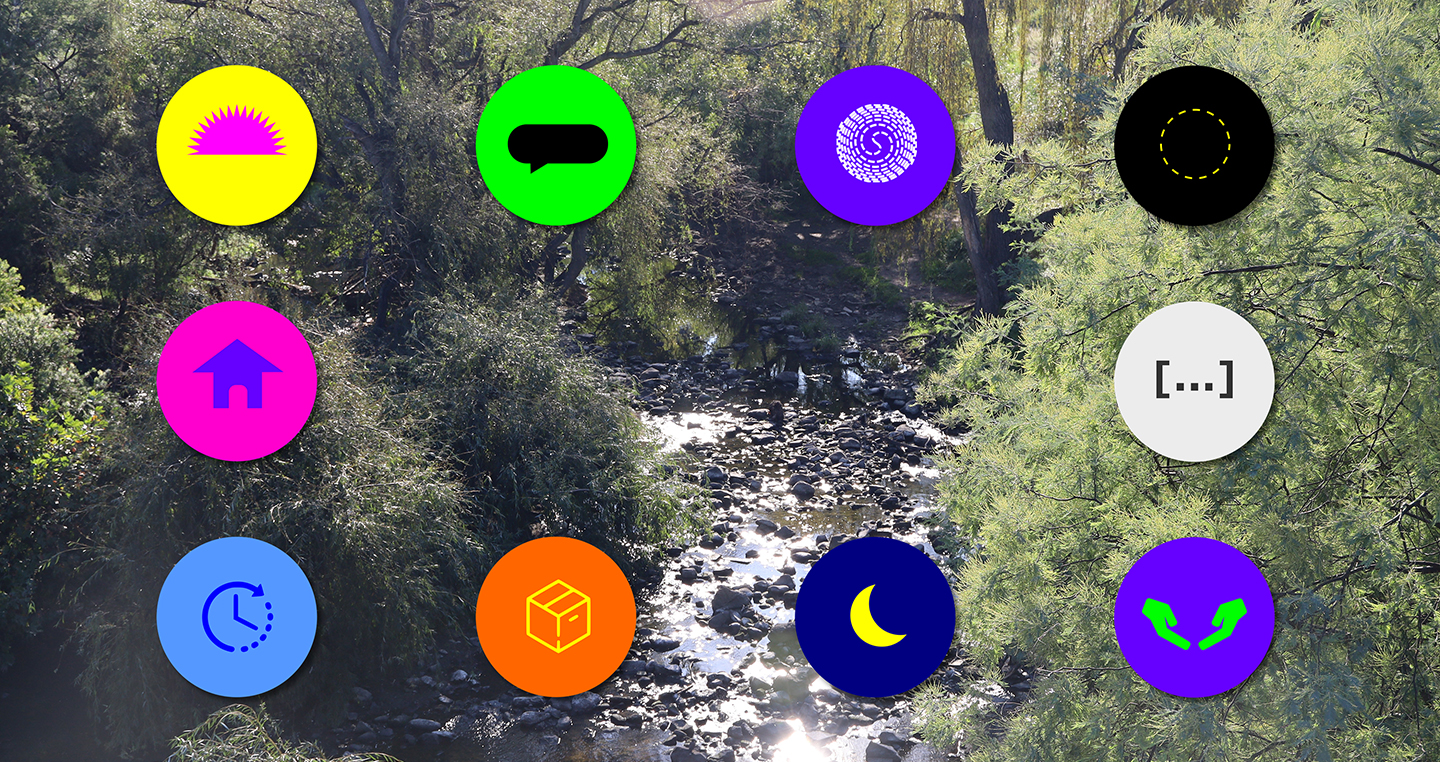 Fulfilment Centre is a series of ten short audio episodes recorded in the northern suburbs of Melbourne, on Wurundjeri Country.
Technically speaking, a 'fulfilment centre' is a nondescript warehouse that is used to house and distribute commodities sold through the internet. It's an in-between space where workers labour away to make the dreams of consumption into a material reality. What isn't clear is who is being fulfilled in this economy, or whether fulfilment is even on the menu.Each episode of Fulfilment Centre focuses on a different sound that relates to the home, to work, to hell, to technology, to paranoia, to time, and to love.

Invited friends, artists and untrained voice performers recite stories about fire extinguishers, digital clocks, water filter jugs, bottles of liquor, highway walls, walking sticks—and all sorts of other objects and technologies that litter, clutter, frustrate, haunt, augment, embellish and for better or worse, offer meaning to life.

Experience 'Fulfilment centre' at Victoria Together
About the artist
Charlie Sofo was born in Melbourne in 1983. He has exhibited both locally and internationally, presented public talks, workshops, classes and participated in the operation of various small arts organisation. Recent exhibitions include: On Vulnerability and Doubt, Australian Centre for Contemporary, Melbourne, 2019; Queer Economies, Bus Projects, Melbourne, 2019; occupy and echo ( a stage ), ReadingRoom, Melbourne, 2019; The Score, Ian Potter Museum of Art, Melbourne, 2017; As the Moon Waxes and Wanes, National Museum of Modern and Contemporary Art, Gwacheon, Korea, 2016; A gap opens up, Melbourne's Living Museum of the West, Melbourne, 2016; The Documentary Take: Walker Evans and Selected Australian Art, Centre for Contemporary Photography, Melbourne, 2016. His work is held in the collections of the Museum of Contemporary Art Australia, Sydney; Monash University Museum of Art, Melbourne; Gallery of Modern Art, Brisbane, Queensland; Faculty of Science Collection, Monash University.
This project was commissioned by TarraWarra Museum of Art for Victoria Together and is supported by the Victorian Government through Creative Victoria.