Victoria Together: Jodee Mundy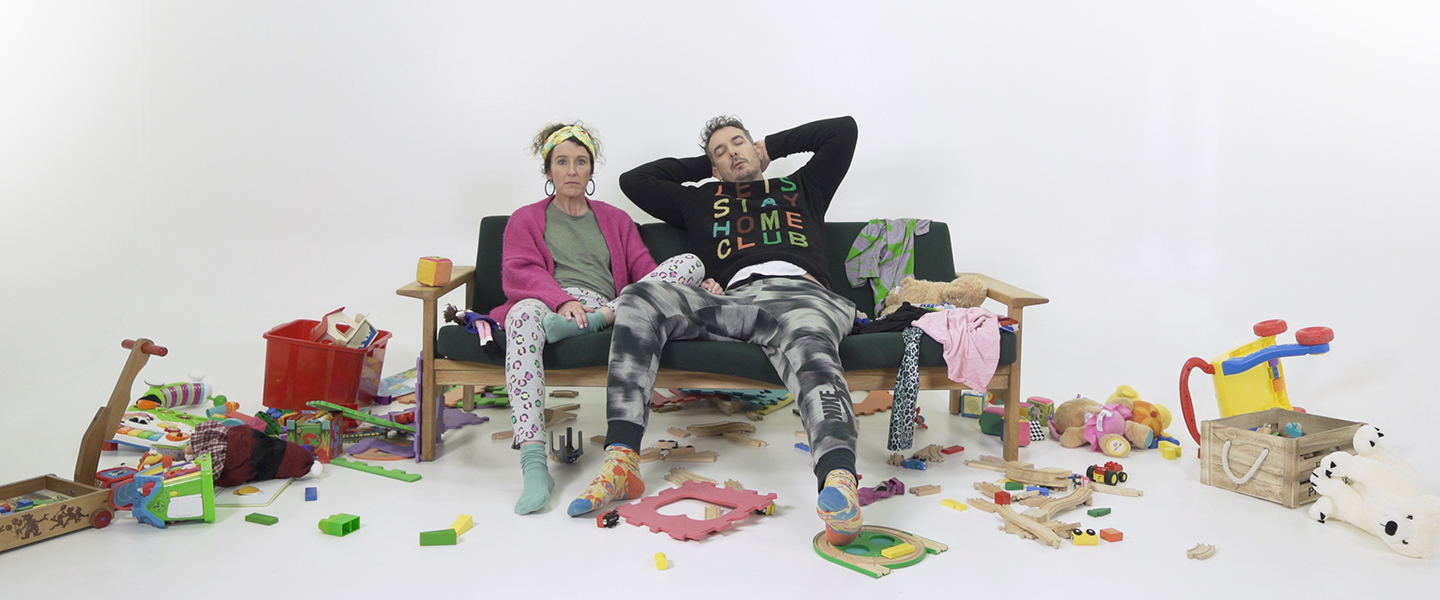 Killing Time is a short film centred around the experience of a couple and their two children during lockdown 2.0 in Melbourne, 2020. Featuring artist Jodee Mundy, her partner Nicholas and their two girls Scout and Evie, this autobiographical piece portrays an abstract depiction of the tensions inherent in the mundaneness of isolation. This film explores togetherness, loneliness, love, and uncertainty in a lockdown reality.
Like most people around the world, this family faced many challenges navigating the pandemic. Early 2020, saw Mundy as a mother to a two-month-old, stepmother to a four-year-old, whilst coming to terms with a new Stage 4 cancer diagnosis. In order to support her recovery, Nicholas was caring for all of the family whilst juggling working from home.
As the reality of COVID-19 spread across Victoria, they had no choice but to go into lockdown for a very long eight months. Learning to accept and respond to the diagnosis, raising two small children, and juggling working from home through a pandemic, was no mean feat as they tried their best to continue to see the light and colour in life. Featuring Mundy's immediate family and created with close artistic collaborators, this film was an act of catharsis, a reclaiming of what was lost, and an expression of gratitude for who they are and what they have.
Experience 'Killing Time' at Victoria Together
More Victoria Together commissions: Art Place and Ideas
About the artist
Jodee Mundy OAM is an interdisciplinary artist and creative director. Committed to producing high quality theatre works, public events, installations, films, festivals and artistic interventions, her works bring together diverse cross sections of the community who may not regularly encounter one another. Mundy is the only person in her immediate family who hears as every other member is Deaf. Her native language is Auslan and English is her second language.
This project was commissioned by TarraWarra Museum of Art for Victoria Together and is supported by the Victorian Government through Creative Victoria.
Header photo by Alana Barker Tompson