Childrens' performance art workshops with Gülsen Özer 
Children's performance art workshops with Gülsen Özer 
Join in a special workshop exploring performance art and movement at TarraWarra. Through word play, choreographic techniques, costume and props you will explore the space between the art on the walls and your moving, thinking body. 
The workshop will take place indoors alongside TarraWarra's current exhibition David Noonan: Only when it's cloudless, curated by Victoria Lynn.
About Gülsen Özer 
Gülsen Özer is an award-winning choreographer and creative director whose work is grounded in dynamic collaborative processes that often involve community engagement. Gülsen has been making site-specific interdisciplinary artworks within the Dandenong and Yarra Ranges for over 10 years and her participatory art projects engage a wide range of forms and different audiences. Her work focuses on allegory, structural and dynamic social relationships, change processes and the wonder of embodiment. 
Monday 27 June and 4 July (11am session sold out. Final places available for 2pm)
$15 (free for members) 
BOOK TICKETS FOR CHILDREN ages 6–12

This project is supported by TarraWarra Museum of Art's Education Program Supporters: Bennelong Foundation, Scanlon Foundation and Erdi Foundation.
Related exhibition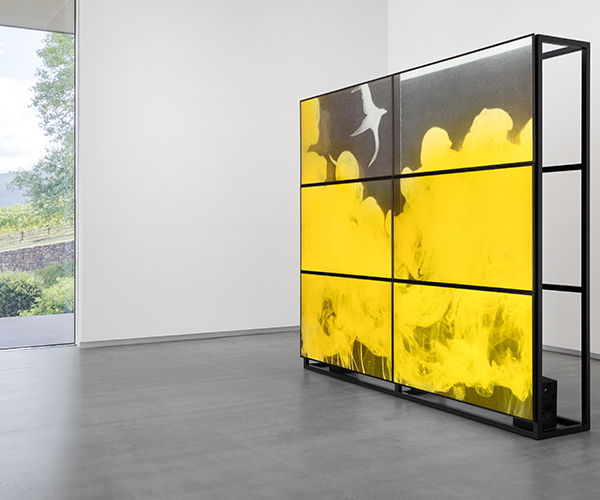 David Noonan: Only when it's cloudless
Past Exhibitions

24 March - 10 July 2022
TarraWarra Museum of Art presented a major new exhibition, Only when it's cloudless, by one of Australia's most successful contemporary artists, David Noonan. Haunting, uncanny and enigmatic, Only when it's cloudless presented predominantly new works including a major new sculptural installation; the artist's first 16mm film since 2001 with a score by the acclaimed Australian […]