Drawing with Antonia Green
We will be looking at various elements of drawing together as we contemplate the powerful and direct paintings of Peter Booth.
Line, tone, texture and weight will all be focuses for our exploration, with various exercises to inform our final piece, our own imaginal drawing. Using graphite, conte and oil pastels together and separately, we will enjoy the visceral materiality of the drawing and the feel of intent when mark-making, engaging our curiosity as a vital part of the decision-making and laying down of a drawing.
Wednesday 8 Feb
Wednesday15 February
4.30–6.30pm
Ticket includes exhibition entry, workshop and materials.
Workshop tickets are $20 per adult ($15 for members) or $5 for Yarra and Dandenong Ranges residents, thanks to Yarra Ranges Council.
Antonia Green
Antonia Green works with painting, printmaking and drawing, with a commitment to authentic expression in her mark making. Her work holds a sense of deep wonder of the natural world and the embodied presence of bearing witness. The themes of her work span from the environment to cultural history and collective imagination – and she draws inspiration from seeking out surreal and isolated wilderness locations. Graduating from Victorian College of the Arts in 2004, she has a vibrant artistic practice, and is based in the Yarra Valley. Her work is held in many private collections and regularly exhibits at James Makin Gallery, among other galleries.
SOLD OUT
Related exhibition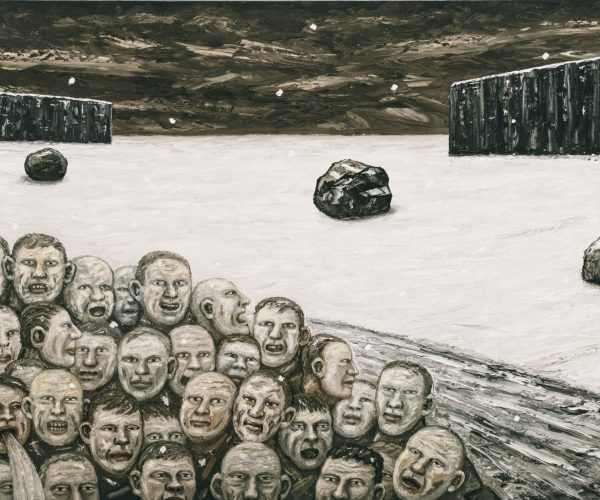 PETER BOOTH
Past Exhibitions

26 November 2022 - 13 March 2023
A survey exhibition of the work of the renowned Australian artist Peter Booth  With a remarkable career spanning several decades, Melbourne-based Booth is a unique voice in Australian art. This new survey of paintings and works on paper is the first major public gallery exhibition of Peter Booth's work since the NGV retrospective in 2003 […]