Jacqui Stockdale collage workshop
Be guided to create 2 collages on paper by experimenting with black and white imagery. Inspired by themes of the current exhibition by David Noonan, you'll understand how images can relate to one another, how to select and uncover images that speak to you, and how to place them in juxtaposition to create dramatic effect. 
A celebration of black and white photography, portraiture, theatre, pantomime and masquerade. 
As a small group, you will have TarraWarra all to yourselves! 
Note: The museum will be closed to the general public on this day.   
About Jacqui Stockdale 
Jacqui Stockdale lives in Narrm, Melbourne. A leading Australian contemporary artist, she is known for her magical and symbolic imagery that spans theatrical photography, painting, drawing, collage, animation and performance. Stockdale explores masquerade, cultural identity and the dominant narratives of Australian folk history, mythology and iconography, challenging their potency within a contemporary context. Her work is held in permanent collections including the National Gallery of Australia, National Portrait Gallery, Tasmanian Museum and Art Gallery, Art Gallery of South Australia and the Watermill Collection, USA.   
$20 ($15 for members and concession) includes refreshments
Suitable for ages 18 and up
BOOK TICKETS
Related exhibition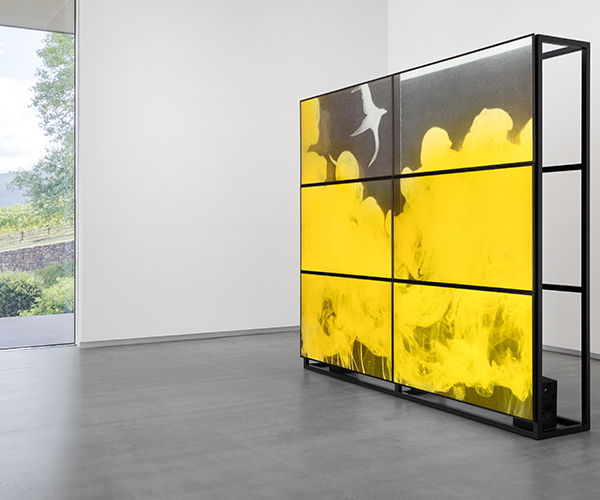 David Noonan: Only when it's cloudless
Past Exhibitions

24 March - 10 July 2022
TarraWarra Museum of Art presented a major new exhibition, Only when it's cloudless, by one of Australia's most successful contemporary artists, David Noonan. Haunting, uncanny and enigmatic, Only when it's cloudless presented predominantly new works including a major new sculptural installation; the artist's first 16mm film since 2001 with a score by the acclaimed Australian […]