Pop-up shadow installation by Kyoko Imazu
One weekend only!
On Saturday 14 May and Sunday 15 May, a pop-up installation of curious shadows by artist Kyoko Imazu will be projected within the exhibition David Noonan: only when it's cloudless, curated by Victoria Lynn.
For one weekend only, silhouettes drawing inspiration from the current exhibition will be projected onto the gallery walls, creating an enchanting accompaniment to Noonan's mysterious and enigmatic works.
Kyoko Imazu is a Japanese artist based in Melbourne whose practice encompasses a range of mediums including printmaking, papercut, puppetry, bookbinding and ceramics.
Kyoko moved to Australia in 2002 and in the last decade she has been included in over 100 exhibitions throughout the Asia-Pacific region and the USA. Kyoko has undertaken numerous residencies and, in 2017, she was awarded a fellowship by the State Library Victoria to undertake a residency at Baldessin Press & Studio. Her works are held in several public collections across Australia.
Add some mystery to your TarraWarra visit. Book your tickets for Saturday 14 or Sunday 15 May. Included with admission.
TICKETS ON SALE NOW
Related exhibition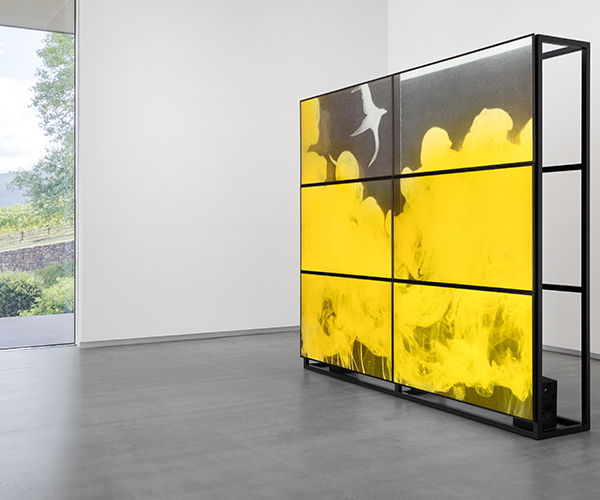 David Noonan: Only when it's cloudless
Past Exhibitions

24 March - 10 July 2022
TarraWarra Museum of Art presented a major new exhibition, Only when it's cloudless, by one of Australia's most successful contemporary artists, David Noonan. Haunting, uncanny and enigmatic, Only when it's cloudless presented predominantly new works including a major new sculptural installation; the artist's first 16mm film since 2001 with a score by the acclaimed Australian […]