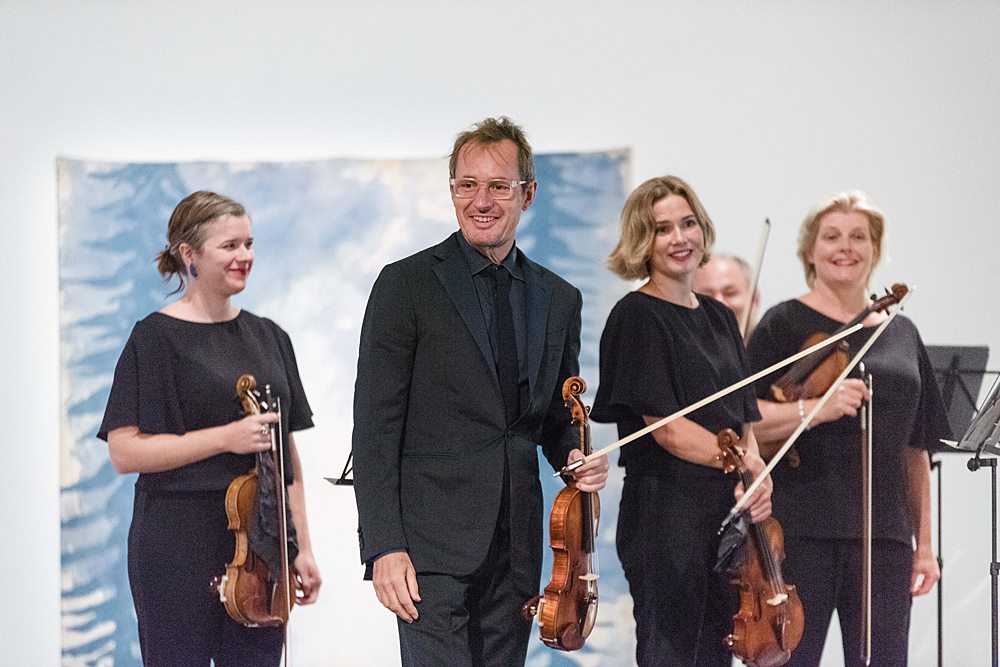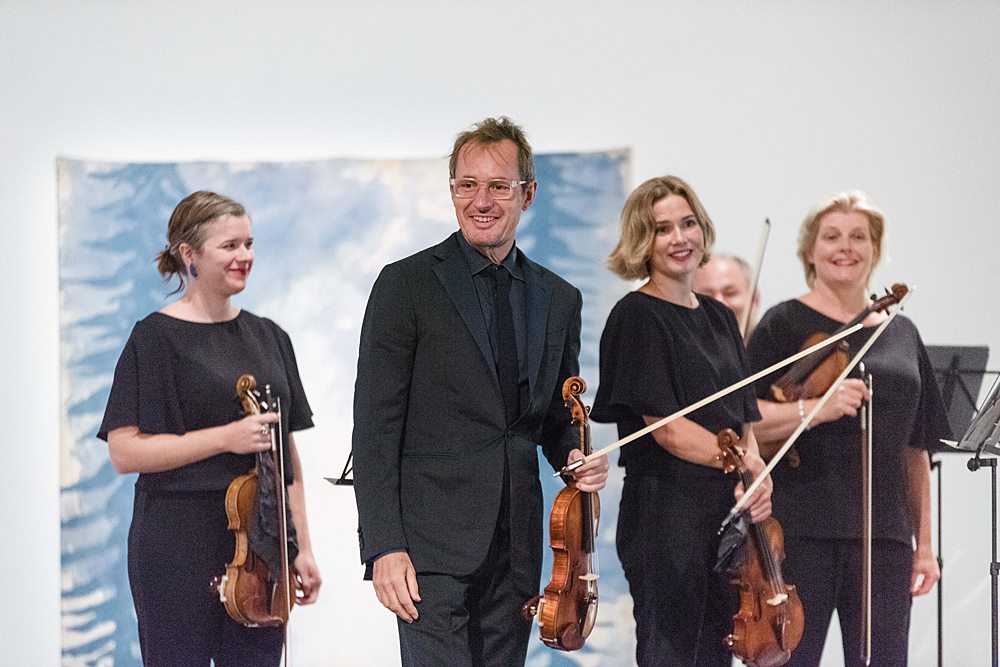 The TarraWarra Festival: Australian Chamber Orchestra 2023
Join us for the TarraWarra Festival! The Australian Chamber Orchestra returns to TarraWarra Museum of Art for a weekend of music, art, wine and some of the most breathtaking views in Victoria's Yarra Valley. Experience the ACO in an intimate audience, against the dramatic backdrop of our main gallery featuring our upcoming exhibition PETER BOOTH, curated by Anthony Fitzpatrick
Festival packages include three concerts, an exclusive behind the scenes masterclass, exhibition entry and complimentary food and refreshments.
Program 1 – Wanderers of the Night
To open the festival, we take a daylight view of twilight hours, with music from the Baroque to the present day inspired by nighttime. Joined by soprano Chloe Lankshear and lutenist Simon Martyn-Ellis, the Orchestra will showcase a kaleidoscope of sounds from evening's revelry to the calm of dawn. Led by Richard Tognetti.
Richard Tognetti Director and Violin
Chloe Lankshear Soprano
Australian Chamber Orchestra
PROGRAM
JOHN WILLIAMS Images: VIII. Blood Moon
TARQUINIO MERULA Hor ch'è tempo di dormire
THOMAS ADES The Four Quarters: Nightfalls
JUAN ARANES Chacona a la vida bona
JOHANN SEBASTIAN BACH Goldberg Variations: Selections
OSVALDO GOLIJOV Three Songs for Soprano: Lua Descolorida
BELA BARTOK Duos: Selections
RICHARD STRAUSS (arr. strings) Morgen
JOSEPH HAYDN String Quartet in B flat major, Op.76 No.4 "Sunrise": IV. Finale
Program 2 – The Monkey Mountains
Richard Tognetti leads the Orchestra in a selection of string masterworks. The first half of the concert features the ACO's performance of two movements from Fanny Mendelssohn's energetic, finely crafted String Quartet, alongside Richard's own arrangement for strings of Pavel Haas' String Quartet No.2, Op.7 'From the Monkey Mountains'. In the second half, we head to Bohemia, with music by Suk and Dvořák.
Richard Tognetti Director and Violin
Australian Chamber Orchestra
PROGRAM
FANNY MENDELSSOHN (arr. strings) String Quartet in E-flat major: I. Adagio ma non troppo, II. Allegretto
PAVEL HAAS (arr. Richard Tognetti) String Quartet No.2, Op.7 'From the Monkey Mountains'
JOSEF SUK Meditation on old Bohemian Chorale 'St Wenceslas'
ANTONIN DVOŘÁK Serenade for Strings in E major, Op.22
Program 3 – From New York to Northern Lights
The final festival concert features the new generation of musicians and composers, as five string players from ANAM join musicians from the ACO. The all-contemporary program juxtaposes music from America – and in particular from New York – full of energy and verve, alongside more serene sounds from Iceland and Finland.
Timo-Veikko Valve Director and Cello
Musicians from Australian Chamber Orchestra
Musicians from Australian National Academy of Music (ANAM)
PROGRAM
JESSIE MONTGOMERY Starburst
KAIJA SAARIAHO Nocturne
ANNA THORVALDSDÓTTIR Illumine
NICO MUHLY (arr. strings) Diacritical Marks: Selections
JAAKKO KUUSISTO Wiima
CAROLINE SHAW Limestone and Felt
ÓLAFUR ARNALDS (arr. strings) nyepi
MISSY MAZZOLI (arr. strings) You Know Me From Here
Please Note: TarraWarra Museum of Art will be closed to the general public from 24 February- 26 February 2023.
BOOK PACKAGES
BOOK TICKETS
Related exhibition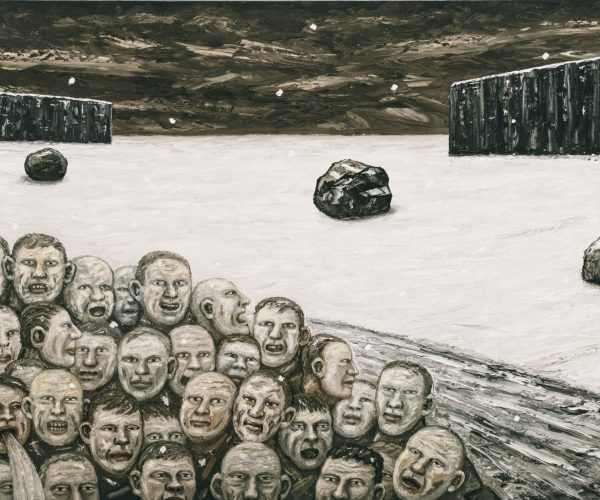 PETER BOOTH
Past Exhibitions

26 November 2022 - 13 March 2023
A survey exhibition of the work of the renowned Australian artist Peter Booth  With a remarkable career spanning several decades, Melbourne-based Booth is a unique voice in Australian art. This new survey of paintings and works on paper is the first major public gallery exhibition of Peter Booth's work since the NGV retrospective in 2003 […]