NAIDOC Week 2021 at TarraWarra Museum of Art

This year's NAIDOC Week theme is 'Heal Country, heal our nation'.
TarraWarra Museum of Art would like to celebrate NAIDOC Week by reaffirming its commitment to supporting the journey to reconciliation. The Museum aims to do this by fostering a culture and a community that proudly recognises, respects, and celebrates the living traditions, deep knowledge systems, incredible artistry and abiding connection to Country of First Nations people.
Hope and healing on Wurundjeri land
TarraWarra Museum of Art began with respect for Wurundjeri Country. The Museum's founders, philanthropists Eva Besen AO and Marc Besen AC, chose the name 'TarraWarra' in recognition of the place on which it was founded. Tarrawarra is a Woiwurrung word that translates approximately as 'slow moving water' and is the name given to the area within the Yarra Valley in which the Museum is located.
When the Museum opened in 2003, it received a special gift: Senior Wurundjeri Elder Aunty Joy Murphy Wandin AO presented a feather of Bunjil (the wedge-tailed eagle), the Wurundjeri ancestral being and creator. As Aunty Joy has written: 'Bunjil creates all living and natural beings: the ngarrak (mountains), the animals, the queep-queep (birds), the kalk (trees) and the Birrarung (Yarra River)'.
This exceptional gift of connection and friendship affirmed the Museum's commitment to celebrating the continuing culture of Aboriginal and Torres Strait Islander peoples across Australia.
The Yarra Valley sunsets, soundscapes, seasonal changes, Indigenous histories, ecological vulnerabilities and environmental challenges are in a complex and ever-changing entanglement. Since its inception, TarraWarra Museum of Art has sought to understand the complexity of its site, and with that, the broader intersections between art and landscape.
Since opening its doors in 2003 and into the future, the Museum works at fostering a deep engagement with First Nations communities and artists.
Aunty JoyMurphy Wandin AO
This NAIDOC Week the Museum gratefully recognises Aunty Joy Murphy Wandin AO, Senior Wurundjeri Elder of the Kulin Nation in Victoria and a traditional owner of the Melbourne and Yarra Valley region.
The Museum is privileged to have an ongoing connection with Aunty Joy. Through her art and generous sharing of cultural knowledge, Aunty Joy has made a significant contribution to the Museum's history and First Nations engagement.
Aunty Joy's collaborative work with Wiradjuri and Kamilaroi artist Jonathan Jones, Making the Birrarung, 2021, is currently exhibiting in TarraWarra Biennial 2021: Slow Moving Waters, curated by Nina Miall.
The work acknowledges two creation stories of the Birrarung, with the inclusion of stone axes invoking Billi-Billeri's account of how the Birrarung was formed through cutting a channel with a stone axe and a sound recording, in which Aunty Joy and her grandson tell the account of an old man causing a young boy to cry, the stream of his tears becoming the river, represented by the serpentine arrangement of dozens of cast-bronze mussels. Simple, unassuming creatures, freshwater mussels used to be a regular fixture on the riverbed, filtering the water and providing sustenance for communities nearby.
Commissions of First Nations art
Celebrating NAIDOC Week by highlighting two significant commissions from First Nations artists from the Museum's history: untitled (shield design), 2014 and untitled (seven monuments), 2019.
untitled (shield design) formed part of the 2014 exhibition Future Memorials by Wiradjuri Kamilaroi artist Jonathan Jones, Tom Nicholson and Aunty Joy Murphy Wandin in commemoration of the 150th anniversary of the establishment of Coranderrk. 
The design of the large-scale installation untitled (shield design) by Jonathan Jones with Aunty Joy is based on the wooden parrying shield made by William Barak in 1897, which features a distinctive carved diamond pattern. Like a shield, Ngurungaeta (cultural leader) Barak, was steadfast in his campaign for the rights and protection of his people—promoting the strength and legitimacy of his community at Coranderrk—while maintaining their cultural heritage.
The colour of the yellow light refers to Barak's and his father's prediction of their own death, who both stated that they would pass when the muyan (wattle) bloomed. The use of light also finds a connection in Barak's paintings of ceremonies, which detail two fires, one for Wurundjeri and the other for guests/visitors.
untitled (seven monuments), 2019, is a major public art project by Aunty Joy Murphy Wandin (Wurundjeri), Jonathan Jones (Wiradjuri/Kamilaroi) and Tom Nicholson (Celtic-Australian). Seven monuments mark the historical boundary of Coranderrk Aboriginal Station, one of Australia's most significant sites, at its largest, in 1866 when it was some 4,850 acres.
Established by Wurundjeri people and other displaced Aboriginal people in 1863, Coranderrk Aboriginal Station quickly becomes both a thriving economic community and a powerful base for Aboriginal self-organisation and political advocacy. Coranderrk is reduced and undermined by the Victorian Colonial Government, ultimately leading to the dispersal and forced removal of the community to Lake Tyers in 1924, leaving only a handful of determined elders. Today Coranderrk continues to be an important living place for Wurundjeri and for the wider Aboriginal community.
Each marker is an upturned flagpole and brick footing, with a plaque on each face, surrounded by Coranderrk (Christmas bush). untitled (seven monuments) invites you to move between these markers to learn about Coranderrk's extraordinary history and traverse Wurundjeri country. Discover the project at www.untitledsevenmonuments.com.au.
WILAM BIIK, curated by Stacie Piper
This NAIDOC Week, celebrating the work of First Nations Curator Stacie Piper, who brings WILAM BIIK to the Museum from 31 July.
Wurundjeri, Dja Dja Wurrung and Ngurai Illum-Wurrung woman Stacie Piper is curating WILAM BIIK as part of her two-year Yalingwa position as the First Nations curator at TarraWarra Museum of Art. Stacie is also current Victorian NAIDOC Committee Chairperson.
Wilam Biik means 'Home Country' in the Woiwurrung language of the Wurundjeri people.
WILAM BIIK is an exhibition of cultural consciousness and knowledge, of an unsevered connection between First Peoples of South East Australia and their Country, over thousands of generations.
Stacie says the WILAM BIIK exhibition is about exploring the true spirit of ourselves, which is found within the spirit of Country. 'Our Wilam Biik is the soil, the land, the water, the air, the sky, and the animals residing within. The only home we know, which we honour for its sacred exchange. A home where custodial rights and responsibilities never left.'
Yalingwa is a major First Peoples visual arts initiative, backed by a partnership between the Victorian Government, ACCA and TarraWarra Museum of Art.
Join in NAIDOC Week at naidoc.org.au
TarraWarra Museum of Art acknowledges the Wurundjeri people of the Kulin Nation as the original custodians of the lands and waters on which the Museum stands and we extend our respect to their community, their Ancestors, and their Elders, past, present and emerging.
Read more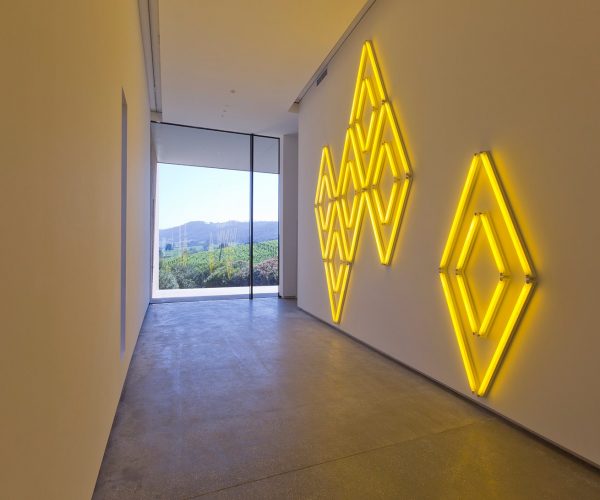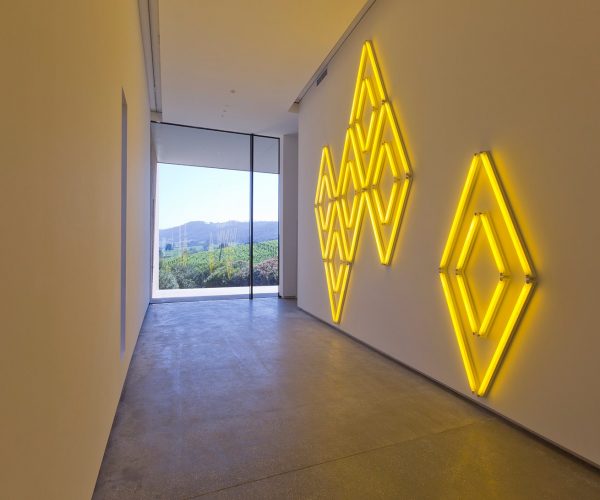 3 July 2021
The First Peoples of Australia are the oldest continuing culture in the world—over 60,000 years—and Aboriginal and Torres Strait Islander artists comprise a significant proportion of our artmaking community. Working in a wide variety of forms and media, their works often convey a range of responses that reflect their abiding connection to Country; their Ancestral […]