Crediting works to Liwik (Ancestor)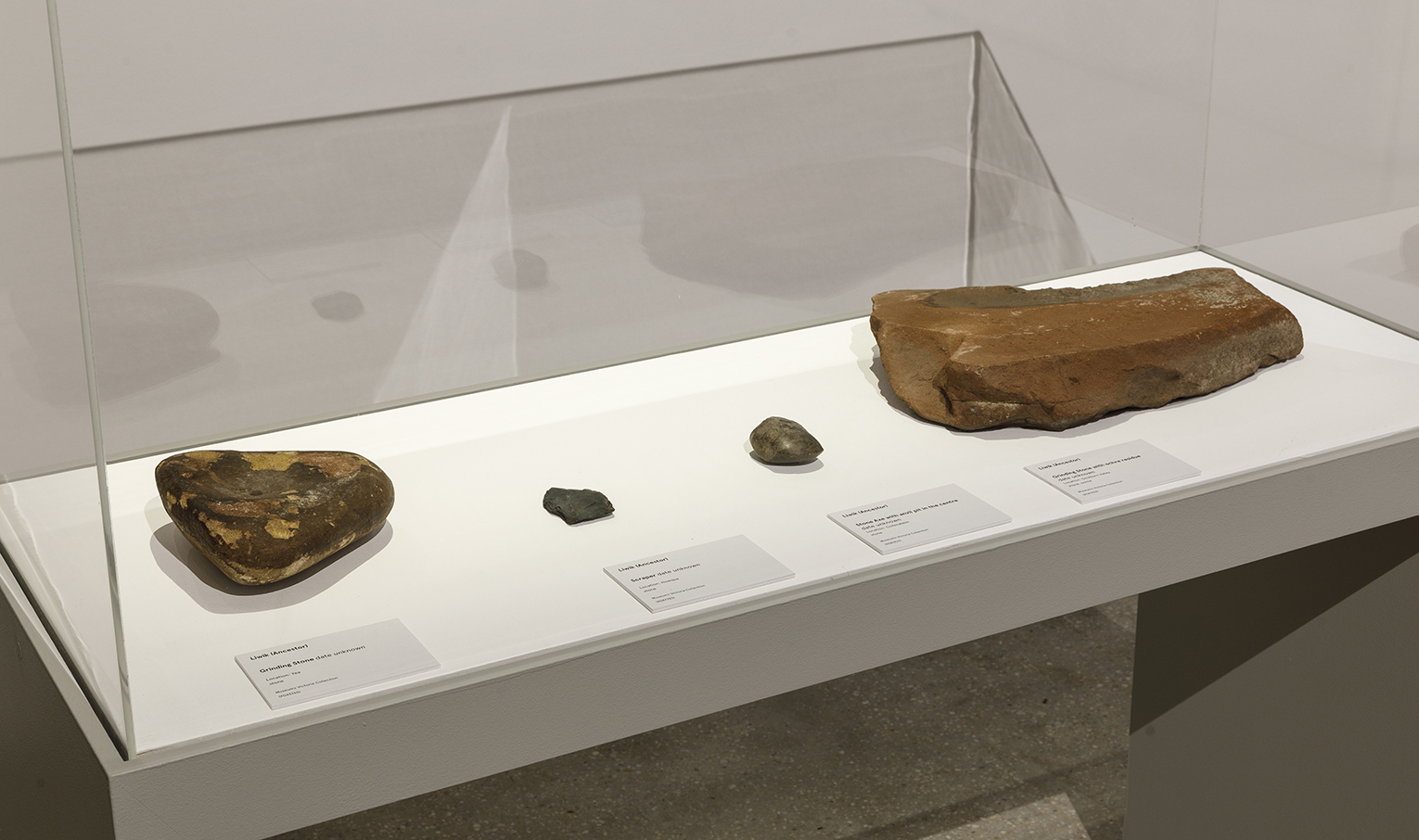 First Nations Curator Stacie Piper discusses the inclusion of Liwik in WILAM BIIK
For WILAM BIIK, curator Stacie Piper chose to refer to some works as ancestral tools and adornments, and credit the maker as Liwik (Woiwurrung word for Ancestor), rather than using the Western museum terminology of artefacts or objects by maker 'Unknown'.
WILAM BIIK is an exhibition of cultural consciousness and knowledge, of an unsevered connection between First Peoples of South East Australia and their Country, over thousands of generations.
Image: Stone tools by Liwik (Ancestor). (Left to right) Grinding Stone, Scraper, Stone Axe with anvil pit in the centre, Grinding Stone with ochre residue dates unknown stone and ochre dimensions variable Museums Victoria Collection (X045135, X087783, X081827, X041703) installation view, WILAM BIIK, TarraWarra Museum of Art, 2021. Courtesy of Museums Victoria. Photo by Andrew Curtis.
Filmed by Stacie Piper during lockdown in Melbourne, September 2021, on Wurundjeri Country.
Read more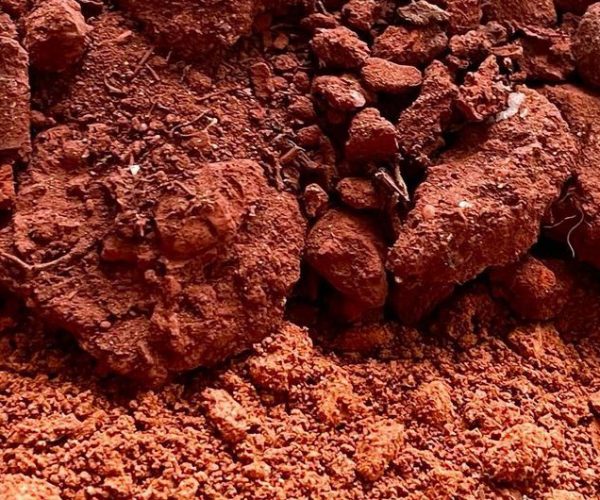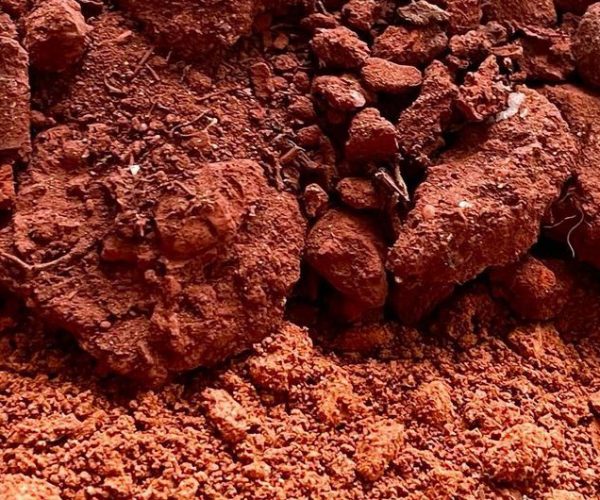 26 August 2021
Ochre is central to the work of WILAM BIIK artist Deanne Gilson (Wadawurrung). The natural pigment brings dynamic warmth to her paintings, connects her to Country and provides her with a resource to sustain her art practice.  Sustainable art resource  Deanne gathers ochre from her Ancestral place of Wadawurrung Country, and prepares it herself. "The journey creating is just as fun as the painting."  She said ochre has given her the freedom […]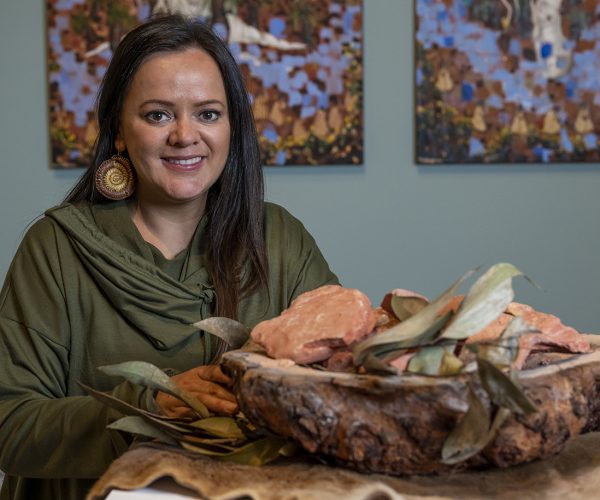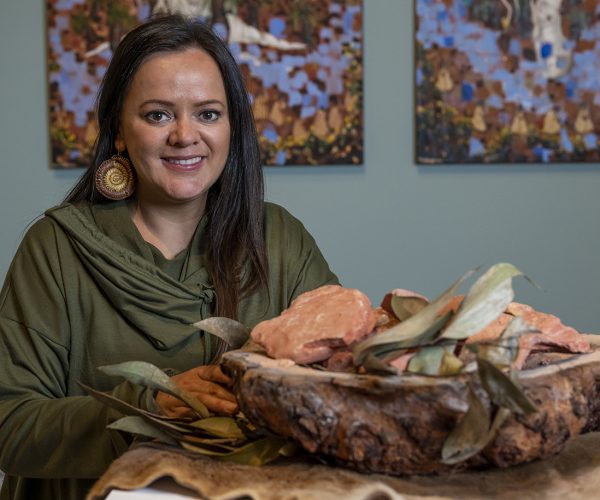 27 August 2021
Discover how songlines are woven through WILAM BIIK as First Nations Curator Stacie Piper shares what songlines mean to her and explains how these Ancestral routes informed her curatorial work for WILAM BIIK. WILAM BIIK is an exhibition of cultural consciousness and knowledge, of an unsevered connection between First Peoples of South East Australia and their […]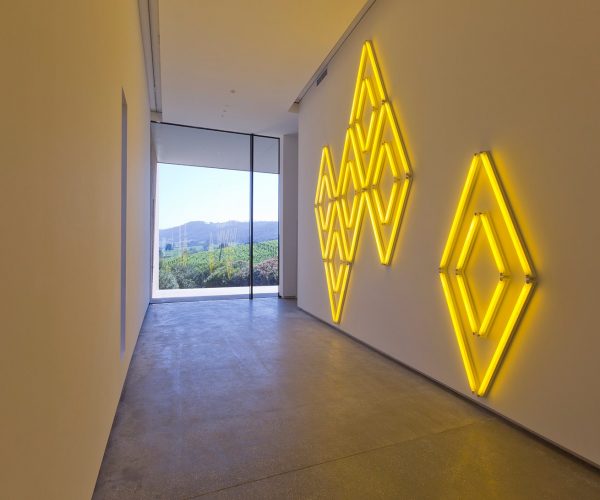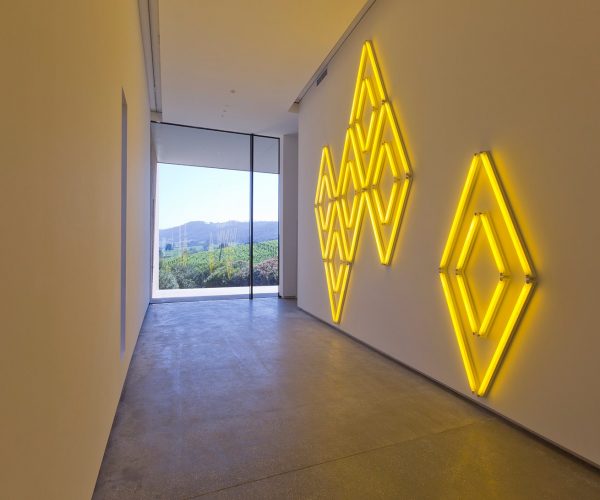 3 July 2021
The First Peoples of Australia are the oldest continuing culture in the world—over 60,000 years—and Aboriginal and Torres Strait Islander artists comprise a significant proportion of our artmaking community. Working in a wide variety of forms and media, their works often convey a range of responses that reflect their abiding connection to Country; their Ancestral […]