Ochre in Art
Ochre is central to the work of WILAM BIIK artist Deanne Gilson (Wadawurrung). The natural pigment brings dynamic warmth to her paintings, connects her to Country and provides her with a resource to sustain her art practice. 
Sustainable art resource 
Deanne gathers ochre from her Ancestral place of Wadawurrung Country, and prepares it herself. "The journey creating is just as fun as the painting." 
She said ochre has given her the freedom to paint when funds were tight. "Ochre has been my saving grace," said Deanne. "It has allowed me to continue painting all these years, as a single parent of two boys, on a student payment. I never had the money to go buy expensive paints, so I started to think, what can I use for free?" 
Sustainability was also important to Deanne. "I am mindful of the environment, having grown up mostly in the bush, and I wanted to be using materials that are sustainable and I can source myself." 
Special properties of ochre 
As an art material, Deanne believes ochre is unique. "I love everything about ochre. It is soft and silky t is soft and silky like talcum powder and so beautiful to paint with," Deanne said.  
"I love how it is alive and breathes just like we do, unlike acrylic and oil paint. It has body and soul." 
Connection to Country 
Deanne's journey to ochre was from practical need but also from a yearning to connect to Country. "Nan passed away when I had my eldest son and I felt I had no direction, having no real education or connection to cultural knowledge, with a challenging family situation," said Deanne. She had to find her own way when it came to using ochre. "I taught myself how to paint and gathered ochre myself. I started experimenting with ochre and researching images of family using it on their bodies." 
By learning to use the material of her Ancestors, Deanne discovered a deeper connection to Country. "The ochre grounds me to Country. I know my Country now. I see its beauty and its ongoing needs and that is what my art consists of: all the things on Country. I see, hear, walk, feel and I only take what I need from the ground. I never disrupt and break anything. I walk gently on Country and it heals me."  
"By using ochre, I have found it has given me so many ways to connect to country through walking on country and exploring many areas where I source ochre to paint with. I have become familiar with the environment in these areas and know what native trees, plants and birds exist there." 
Gathering ochre on Wadawurrung Country helps Deanne feel closer to her Ancestors. "I know that my ancestors have used it to paint their bodies up and use on decorating their artefacts, possum skins and baskets so this makes me feel so connected to them and I always ask their permission first." 
"I go to my ochre gathering places to heal and connect and perform ceremonies, sometimes I take my tarnuk (vessel) and do a smoking ceremony on my own and just sit there and talk to Country and my Ancestors, especially my nan Rita. I feel my Nan out there with me. I don't feel so alone now. My Ancestors lived and survived on this Country and now I walk with them, not alone." 
Concern for Country 
Deanne has noticed change on Wadawurrung Country. "One thing that has had a huge impact on me is how Country has changed over the past fifteen years since switching to ochre, as I go to the same places to source my best workable ochres." 
"Some areas have been completely destroyed through human or weather conditions that have made what were beautiful places to go, to now being in danger. My favourite place is overrun by teenagers drinking there, damaging the area with broken glass and actually taking axes to the ochre hills." 
"It was once a sacred space for my Ancestors who camped there and now it is a disgrace and I don't feel safe alone there anymore, that worries me. I feel the country hurting there now and I feel my Ancestor's spirit there being sad by how this is allowed to continue." 
"As I have grown to an emerging Elder, I feel responsible about this and worry it will not be there for my children to use." 
Ancestral knowledge and future generations 
Ochre has given Deanne much more than a tool for painting. "It opened up a whole new world to me that has brought about deep passions I never knew I had, and connection to my Country. It has turned my life around to one I really love now." 
Deanne hopes to maintain the ancestral knowledge of ochre for future generations. "I can only do so much and am still proud of what I give to my children and the knowledge I am sharing amongst community. I hope one day my grandson Arlo takes up my ochre recipes and uses them, he is my future." 
See ochre in all its rich glory at WILAM BIIK, curated by Stacie Piper, in works by Deanne Gilson, William Barak, Kim Wandin, Glenda Nicholls, Djirri Djirri Dance Group and Liwik (Ancestor). More about WILAM BIIK
Read more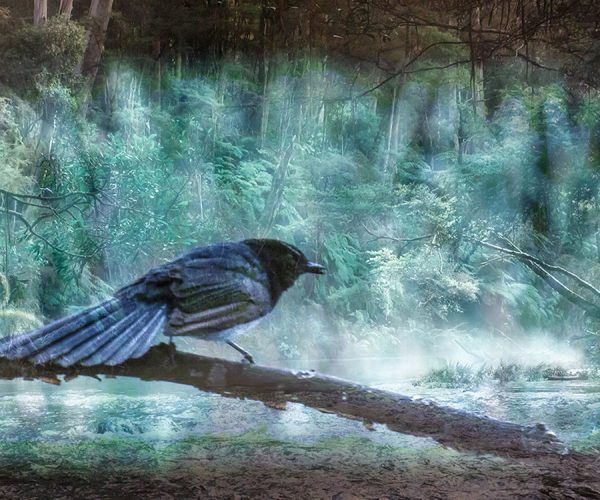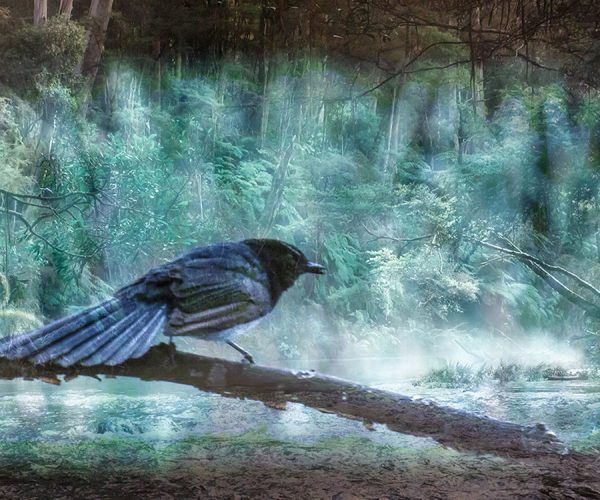 26 August 2021
Get into the spirit of WILAM BIIK, curated by Stacie Piper, with a special playlist of Indigenous music. As you listen, picture yourself resting by a river, the surface of the water gently rippling as it flows past you. Breathe in the minty aroma of the Coranderrk bush. Rub the rich, warm earth between your […]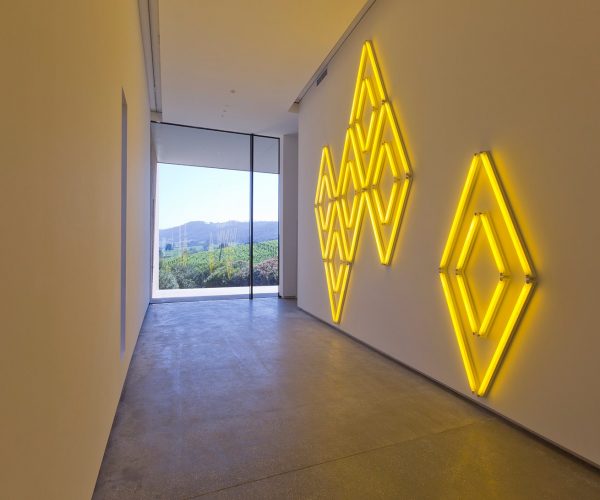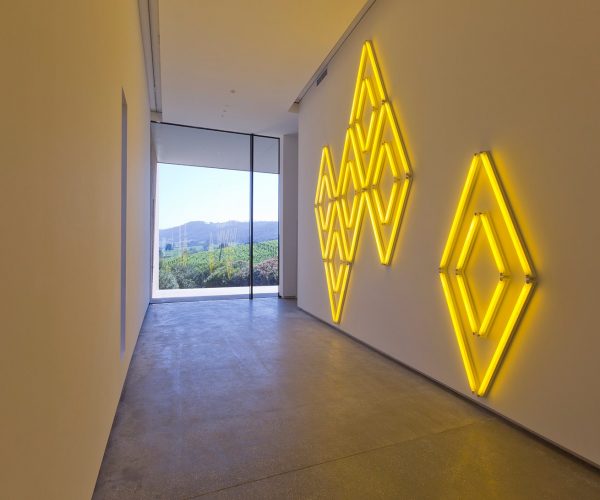 3 July 2021
The First Peoples of Australia are the oldest continuing culture in the world—over 60,000 years—and Aboriginal and Torres Strait Islander artists comprise a significant proportion of our artmaking community. Working in a wide variety of forms and media, their works often convey a range of responses that reflect their abiding connection to Country; their Ancestral […]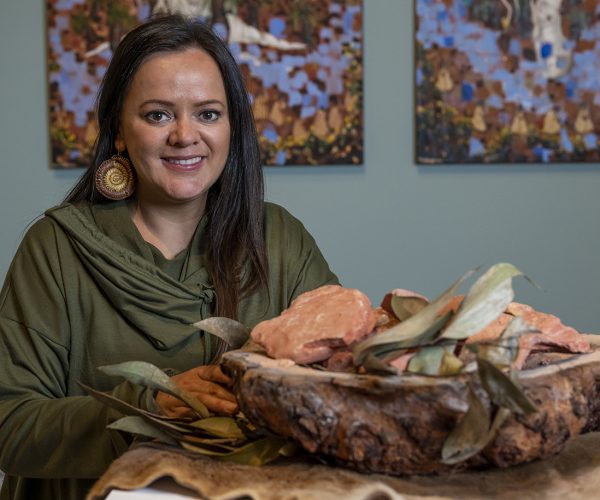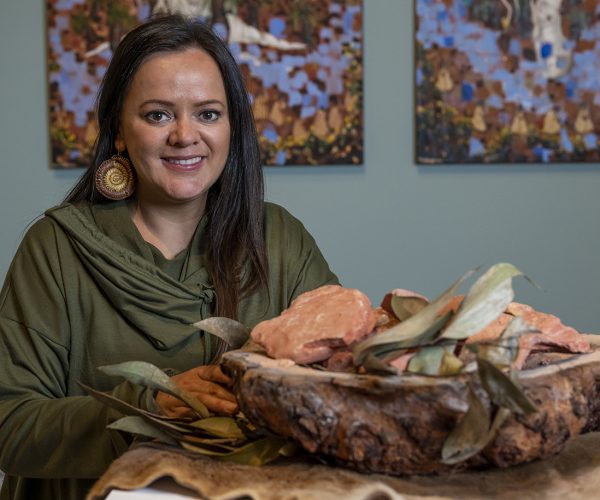 27 August 2021
Discover how songlines are woven through WILAM BIIK as First Nations Curator Stacie Piper shares what songlines mean to her and explains how these Ancestral routes informed her curatorial work for WILAM BIIK. WILAM BIIK is an exhibition of cultural consciousness and knowledge, of an unsevered connection between First Peoples of South East Australia and their […]