First Nations map of language groups
Discover the diverse languages and home Countries of WILAM BIIK artists
First Nations Curator Stacie Piper explains how language groups and home Countries informed her curatorship for WILAM BIIK:
"When it came to curating this exhibition I decided there was only one place to start — with Country, the story of Home. I have always been taught by my Grandmother, Mother, Aunties, Uncles, that for everything in life there are protocols which we have followed for thousands of generations, cultural values and law (lore) which have governed our communities and enabled us to live safely within a structure which informs marriage and kinship, trade, how we travel Country to access resources, how we conduct business, and how to be custodians of the lands and waters to which we belong. So I started there."
"To seek out artists for this vision, I began by mapping out the connections of traditional songlines, waterlines and bushlines. The bushlines are how I describe what First Peoples see when observing Country across the mountains of the Alpine forest regions of Victoria."… "The waterlines I refer to connect the language groups who occupy the freshwater and the saltwater regions."… "The songlines contain everything I have described within my personal understanding and explanation of 'bushlines' and 'waterlines', except they also hold a greater, intangible energy — our Creation stories of Bunjil singing into being Country, the land, the water, the animals, and finally, the people."…
"It was this process of observing and mapping lines and being guided by protocols which directly informed my curation of WILAM BIIK." – An excerpt from an essay by Stacie Piper in the WILAM BIIK catalogue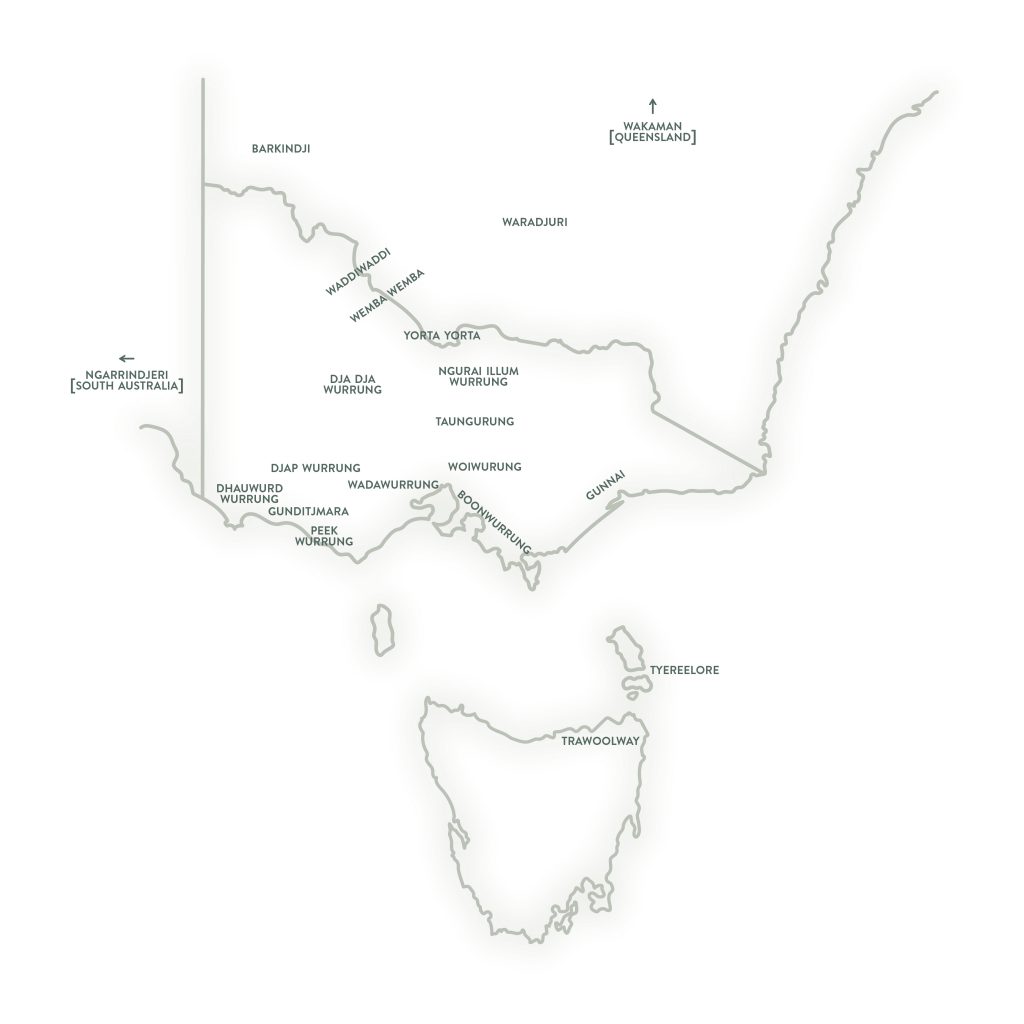 This map of southeast Australia represents each of the artist languages and home Countries. As the spelling for language names can vary amongst community members, the map uses the artists' preferred spelling.
WILAM BIIK artists and their languages and home Countries, as featured on the map are: Paola Balla (Wemba Wemba, Gundjitmara), Deanne Gilson (Wadawurrung), Kent Morris (Barkindji), Glenda Nicholls (Ngarrindjeri and Yorta Yorta), Steven Rhall (Taungurung), Nannette Shaw (Tyereelore, Trawoolway, Bunurong), Kim Wandin (Wurundjeri), Arika Waulu (Gunditjmara, Djapwurrung, Gunnai), Rhiannon Williams (Wakaman, Waradjuri), and the Djirri Djirri Wurundjeri Women's Dance Group (Wurundjeri, Dja Dja Wurrung, Ngurai Illum-Wurrung) together with works by William Barak (Wurundjeri), Timothy Korkanoon (Wurundjeri), Granny Jemima Burns Wandin Dunolly (Wurundjeri), Joyce Moate (Taungurung), Rosie Tang nee Egan (Wemba Wemba, Gunditjmara), Letty Nicholls (Ngarrindjeri), and a selection of ancestral personal tools and adornments from the south east Australian region.
In referencing some of the locations, this map uses the comprehensive map of the over 38 First Nations languages of Victoria developed by the Victorian Aboriginal Corporation for Languages (VACL) in 2016. See the full map at the VACL website (new window)
WILAM BIIK is an exhibition of cultural consciousness and knowledge, of an unsevered connection between First Peoples of South East Australia and their Country, over thousands of generations.
Header image: Installation view, WILAM BIIK, TarraWarra Museum of Art, 2021. Works by Djirri Djirri Wurundjeri Women's Dance Group and Kim Wandin with loans from Museums Victoria Collection and wallpaper image of the Birrarung by Lynton Crabb. Courtesy of the artists and Museums Victoria. Photo by Andrew Curtis.
Read more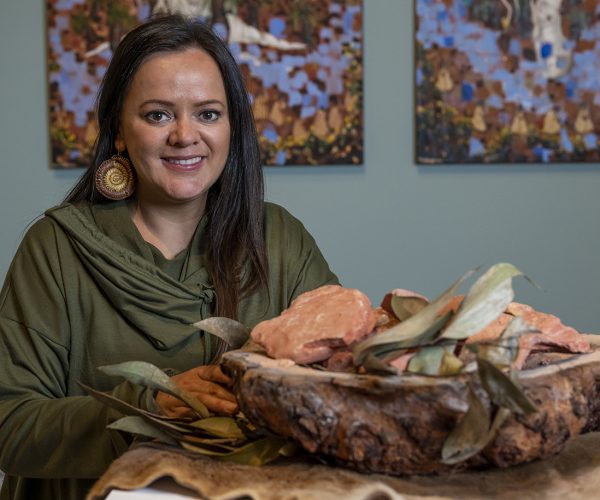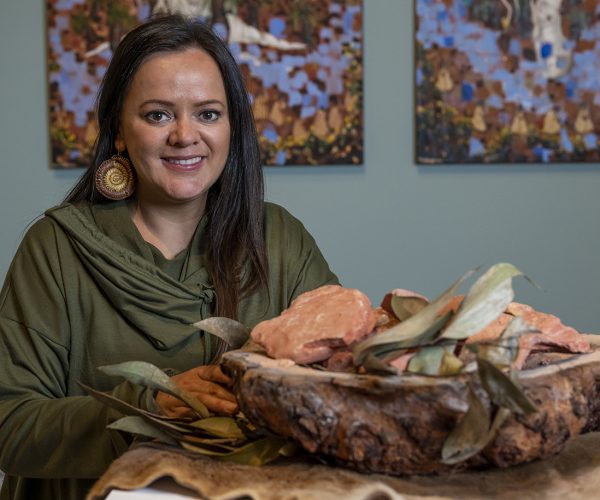 27 August 2021
Discover how songlines are woven through WILAM BIIK as First Nations Curator Stacie Piper shares what songlines mean to her and explains how these Ancestral routes informed her curatorial work for WILAM BIIK. WILAM BIIK is an exhibition of cultural consciousness and knowledge, of an unsevered connection between First Peoples of South East Australia and their […]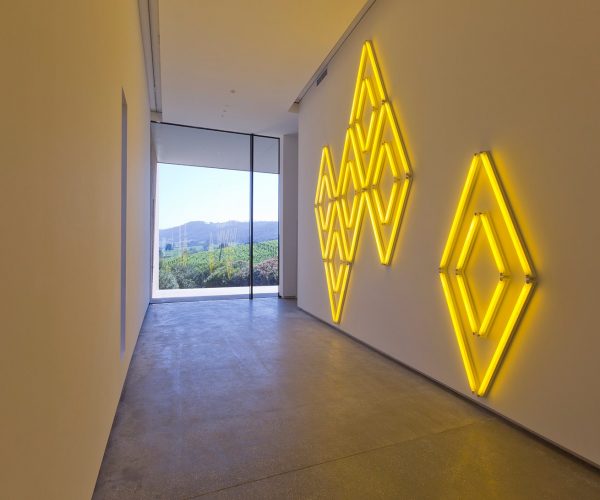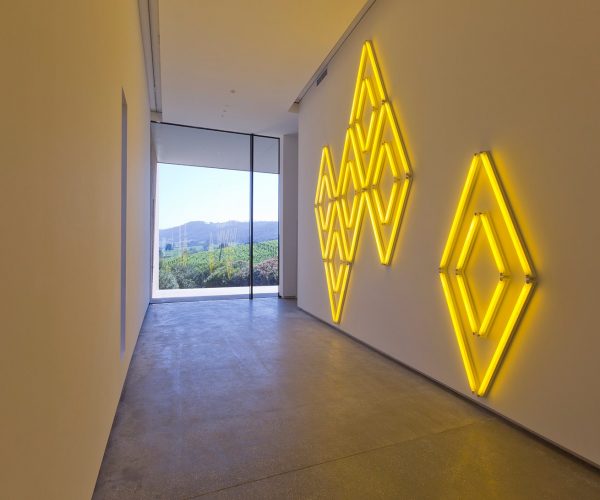 3 July 2021
The First Peoples of Australia are the oldest continuing culture in the world—over 60,000 years—and Aboriginal and Torres Strait Islander artists comprise a significant proportion of our artmaking community. Working in a wide variety of forms and media, their works often convey a range of responses that reflect their abiding connection to Country; their Ancestral […]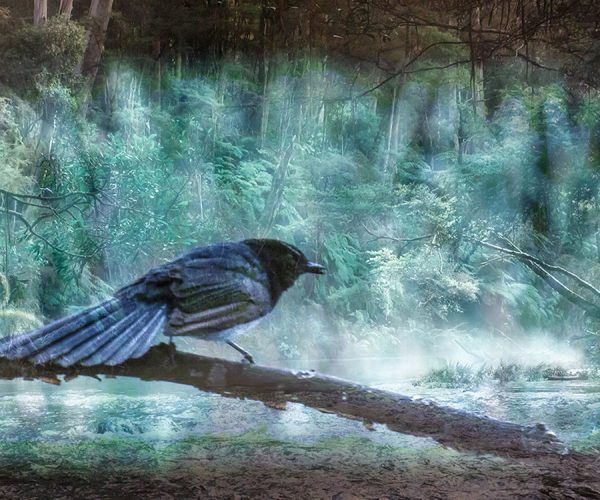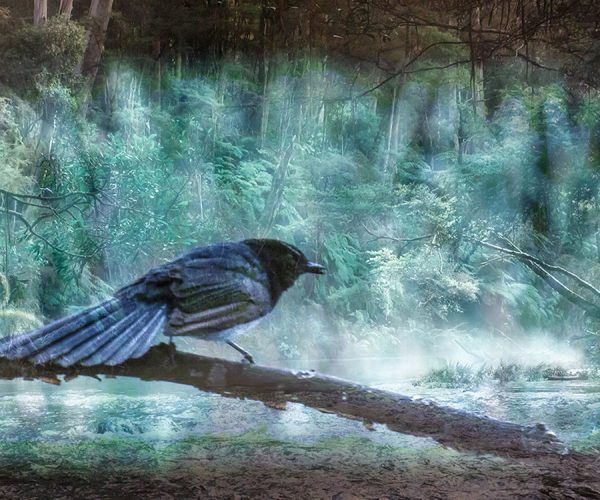 26 August 2021
Get into the spirit of WILAM BIIK, curated by Stacie Piper, with a special playlist of Indigenous music. As you listen, picture yourself resting by a river, the surface of the water gently rippling as it flows past you. Breathe in the minty aroma of the Coranderrk bush. Rub the rich, warm earth between your […]