Poorneet: Tadpole Season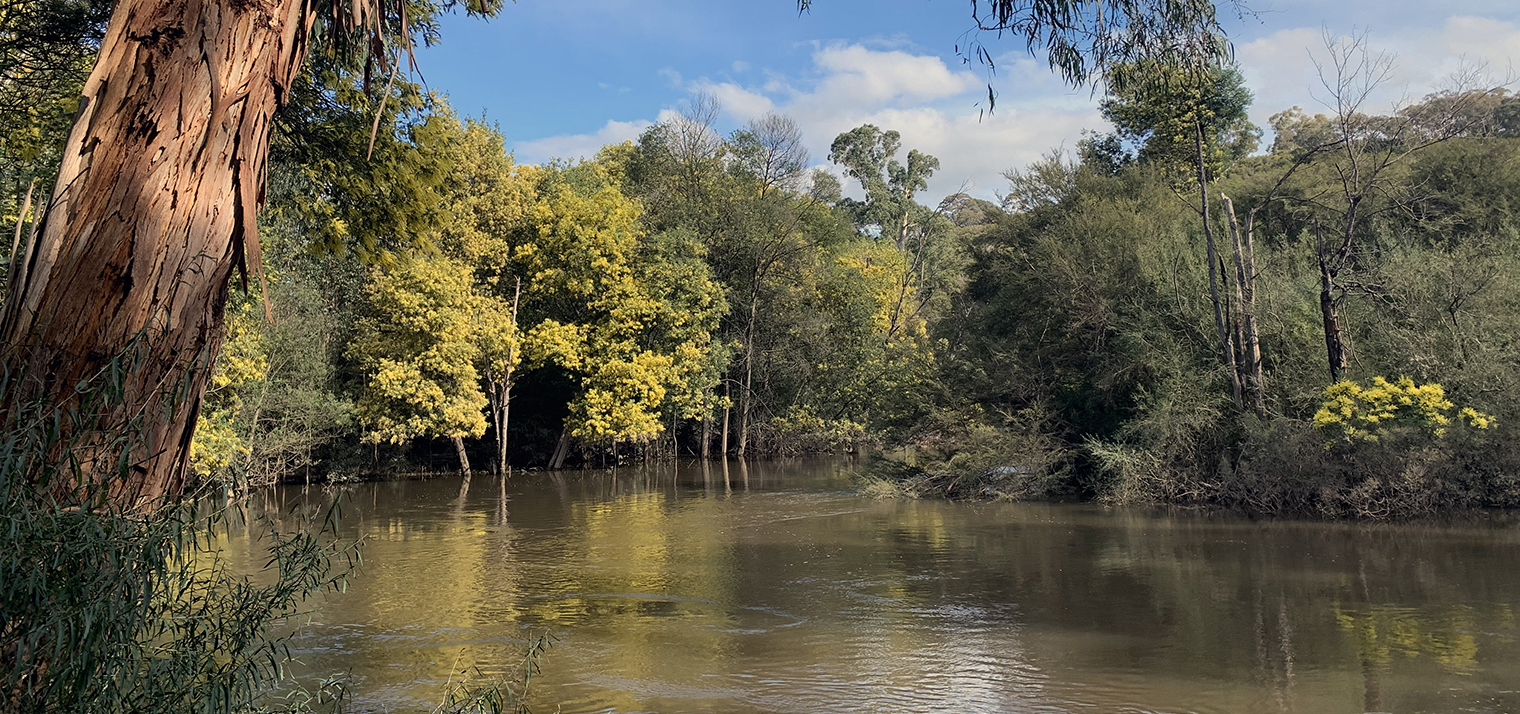 The Wurundjeri seasonal calendar is made up of seven seasons. Poorneet (tadpole) season is during September to October. It is a gestational time celebrated by the Wurundjeri People. As Senior Wurundjeri Elder Aunty Joy Murphy Wandin describes it: 
"The grey clouds are shifting and we see glimpses of opening buds of light and sprinkles of magic dust everywhere.
Those fast moving little tailed poorneets (tadpoles) appear and there are lots of them. The male bulin bulin (lyrebird) has finished dancing, having found a female partner.
Pied currawongs call loudly and often, especially reminding us that the gurnmil (snake) and budjing (lizard) are awake and active.
Growling grass ngarrert (frogs) lay their eggs while the bubup mirrim (young kangaroos) are ready to leave Mum's pouch.
The murnong (yam daisy) tubers are ready for eating, tasting a little like a radish.
A very colourful land mass of plants are still in flower, guling (flax lilies), garrong
(wattles), hop goodenia, burgan, gunyang (kangaroo apple), terrat (prickly currants) and burrunbeet.
The sacred kingfisher, a migrant bird returns home from the north and a big celebration is held in its honour.
The temperatures rise, rain continues and the days and nights are of equal length."
Murnong
This time of year is when the yellow daisies of the Murnong / Pun'yin start to bloom. 

Murnongs are a feature of Arika Waulu's artwork for WILAM BIIK, curated by Stacie Piper. "My vision is to plant the seeds of a collective dream, to see yellow Pun'yin (Murnong) daisies as far as the eye can see, as they once were before the colonial violence trampled them. To see all native plants and animals protected for future generations." –⁠ Arika Waulu
WILAM BIIK
WILAM BIIK is an exhibition of cultural consciousness and knowledge, of an unsevered connection between First Peoples of South East Australia and their Country, over thousands of generations.
Header image: Binap (Manna Gum) and Muyan (Silver Wattle) in bloom along the Birrarung (Yarra River). Photo by Anthony Fitzpatrick.
Read more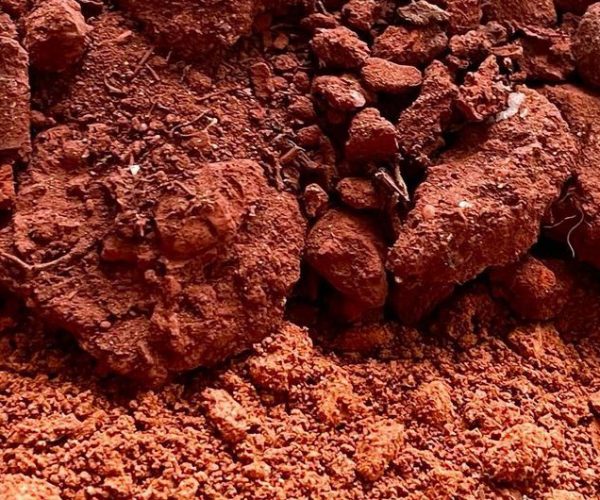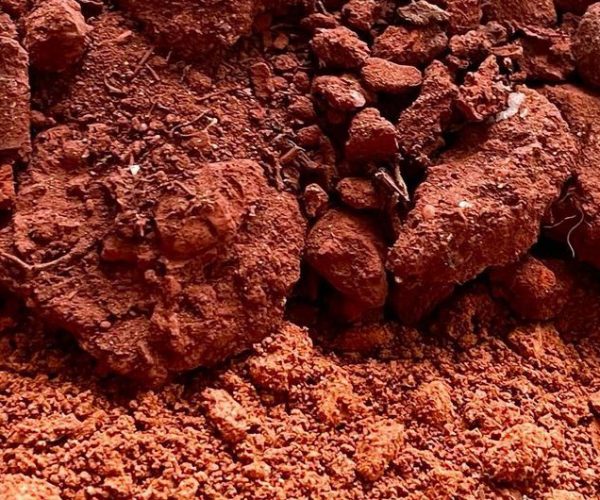 26 August 2021
Ochre is central to the work of WILAM BIIK artist Deanne Gilson (Wadawurrung). The natural pigment brings dynamic warmth to her paintings, connects her to Country and provides her with a resource to sustain her art practice.  Sustainable art resource  Deanne gathers ochre from her Ancestral place of Wadawurrung Country, and prepares it herself. "The journey creating is just as fun as the painting."  She said ochre has given her the freedom […]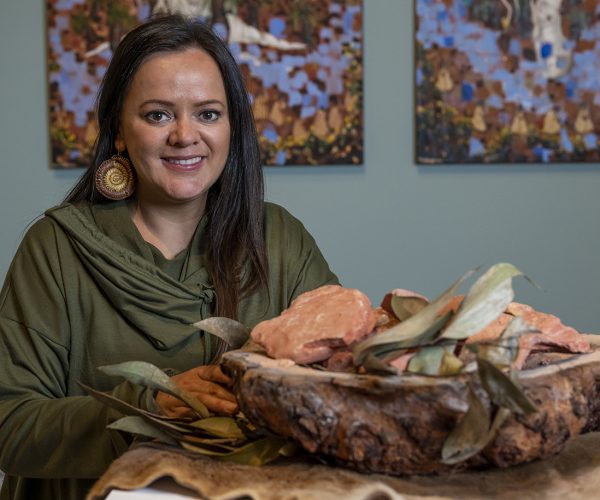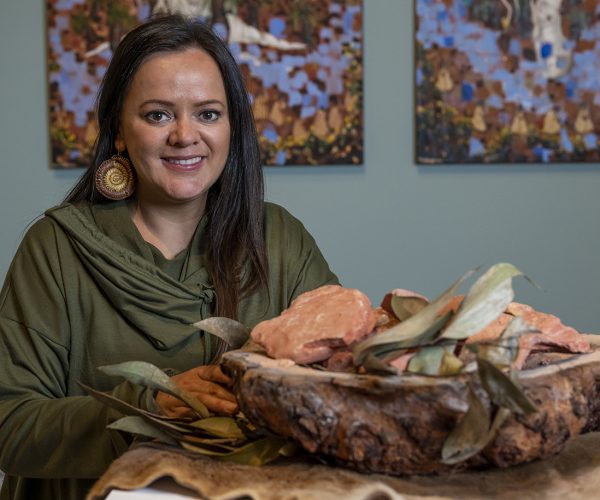 27 August 2021
Discover how songlines are woven through WILAM BIIK as First Nations Curator Stacie Piper shares what songlines mean to her and explains how these Ancestral routes informed her curatorial work for WILAM BIIK. WILAM BIIK is an exhibition of cultural consciousness and knowledge, of an unsevered connection between First Peoples of South East Australia and their […]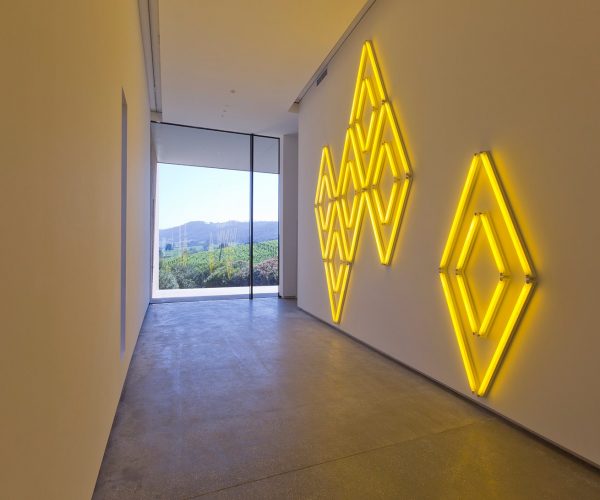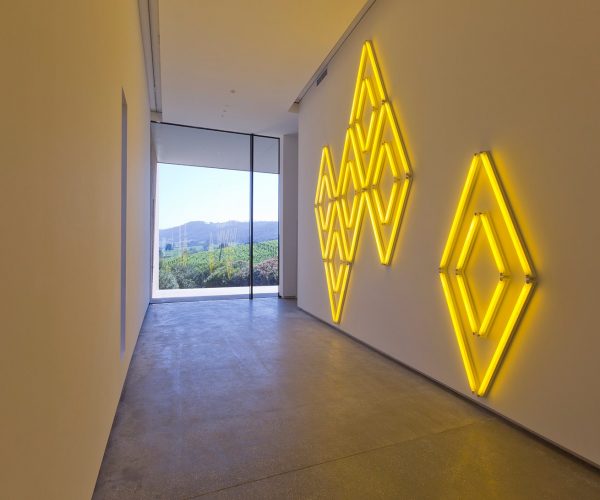 3 July 2021
The First Peoples of Australia are the oldest continuing culture in the world—over 60,000 years—and Aboriginal and Torres Strait Islander artists comprise a significant proportion of our artmaking community. Working in a wide variety of forms and media, their works often convey a range of responses that reflect their abiding connection to Country; their Ancestral […]