Kelp in Art
"Kelp is my sanity and my strength." – Nannette Shaw
The importance of kelp to WILAM BIIK artist Nannette Shaw can't be understated. It underpins her artwork, her connection to Country, her life.
"Working with kelp centres me, connects me to my Ancestors, lifts my Spirit and just makes me feel good. 
When I looked at reawakening the Old way of making the Water Carriers I felt and sensed the Old Women around me guiding me to achieve what I needed to do, and it helped.
Kelp connects me to Country and to my Ancestral Women.
Kelp feels soft like beautiful subtle leather before it dries, and when it is dry I find it very tactile and just love smoothing it with my hands. Kelp smells of the ocean. When I look at kelp it just lifts me.
I suffer from depression, stress and anxiety and working with kelp helps me on my bad days to connect to where I need to be. As I say to people, 'It is cheaper than a counsellor'. My counsellor laughs at that.
Kelp is my sanity and my strength and I would be lost without it, as it centres me."
Scarcity of kelp
The kelp that Nannette Shaw uses has become a precarious material in recent years due to climate change warming the oceans. Once commonly found along the shorelines of Tasmania, Shaw has noticed in recent years the scarcity of kelp washing up on the beaches. The giant kelp forests off the coast of Tasmania are significant to the biodiversity and stabilisation of the environment, as Darryl Fears has written in the Washington Post:
"Over recent decades, the rate of ocean warming off Tasmania, Australia's southernmost state and a gateway to
the South Pole, has climbed to nearly four times the global average, oceanographers say.

More than 95 per cent of the giant kelp – a living high-rise of 30-foot stalks that served as a habitat for some of the
rarest marine creatures in the world – died.

Giant kelp had stretched the length of Tasmania's rocky east coast throughout recorded history. Now it clings to a
tiny patch near Southport, the island's southern tip, where the water is colder." – Darryl Fears, Washington Post, 2019
Nannette Shaw
Nannette Shaw is a Tyereelore Elder from Tasmania, who also has ties to the Boonwurrung/Bunurong people of southern Victoria. Shaw is a traditional kelp worker, basket weaver and shell stringer following the traditions of her Ancestors. Since returning to Tasmania in late 2000, Shaw has developed her skills and knowledge about Tasmanian Aboriginal basket weaving, and enjoys exploring Bull Kelp as a medium.
The scarcity of once-plentiful kelp is the focus of Nannette's work in WILAM BIIK, curated by Stacie Piper. More about WILAM BIIK
Photo by Nannette Shaw
Read more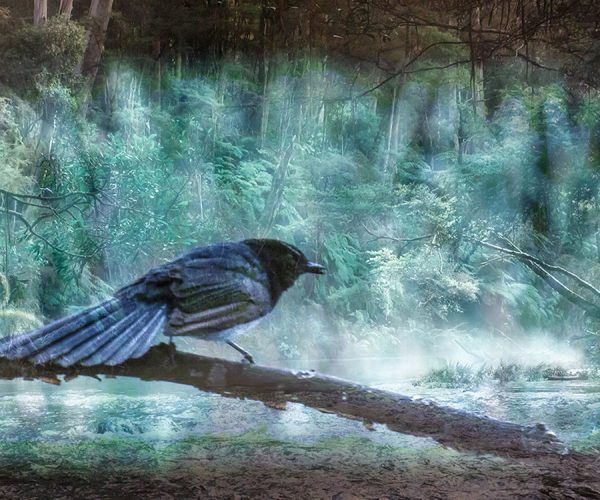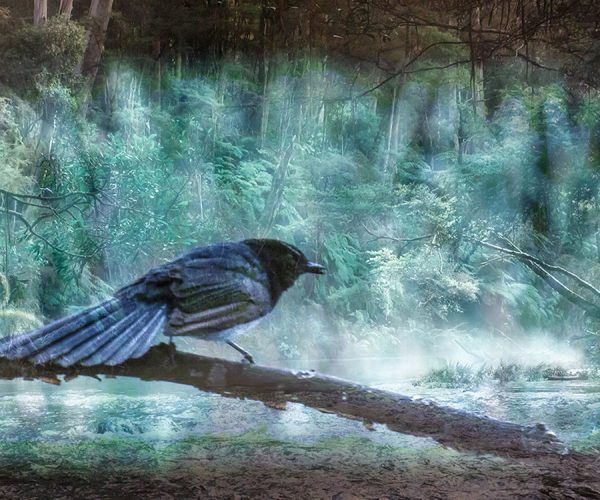 26 August 2021
Get into the spirit of WILAM BIIK, curated by Stacie Piper, with a special playlist of Indigenous music. As you listen, picture yourself resting by a river, the surface of the water gently rippling as it flows past you. Breathe in the minty aroma of the Coranderrk bush. Rub the rich, warm earth between your […]