Artist interview: Arika Waulu
Artist Arika Waulu (Koolyn, Gunnai, Djap Wurrung, Peek Wurrung, Dhauwurd Wurrung)  discusses their work for WILAM BIIK
WILAM BIIK is an exhibition of cultural consciousness and knowledge, of an unsevered connection between First Peoples of South East Australia and their Country, over thousands of generations.
Header image: Artwork: Arika Waulu (Koolyn, Gunnai, Djap Wurrung, Peek Wurrung, Dhauwurd Wurrung) Yuccan Noolert (Mother Possum) 2021 and Gunnai Matriarchal Tree (Wallpaper) 2021 installation view, WILAM BIIK, TarraWarra Museum of Art, 2021. Courtesy of the artist.
Filmed by James Wright at TarraWarra Museum of Art in October 2021, on Wurundjeri Country.
Read more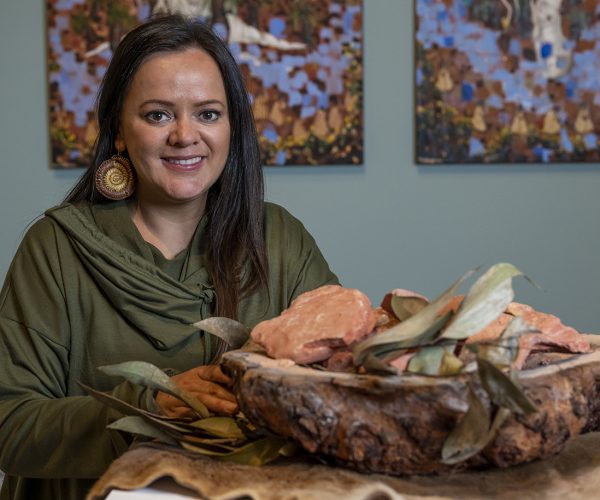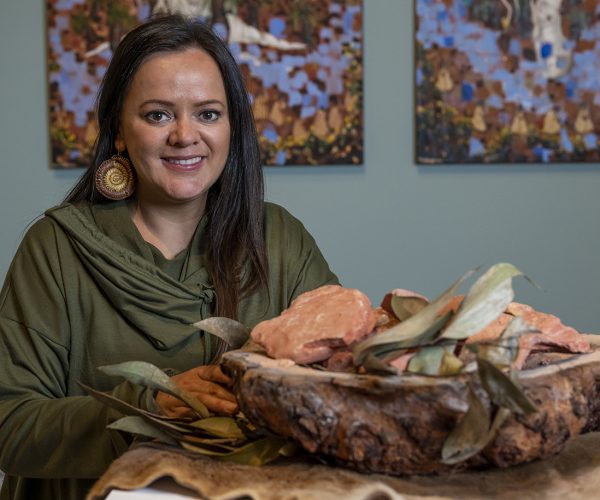 27 August 2021
Discover how songlines are woven through WILAM BIIK as First Nations Curator Stacie Piper shares what songlines mean to her and explains how these Ancestral routes informed her curatorial work for WILAM BIIK. WILAM BIIK is an exhibition of cultural consciousness and knowledge, of an unsevered connection between First Peoples of South East Australia and their […]