Creative prompt: How to draw outdoors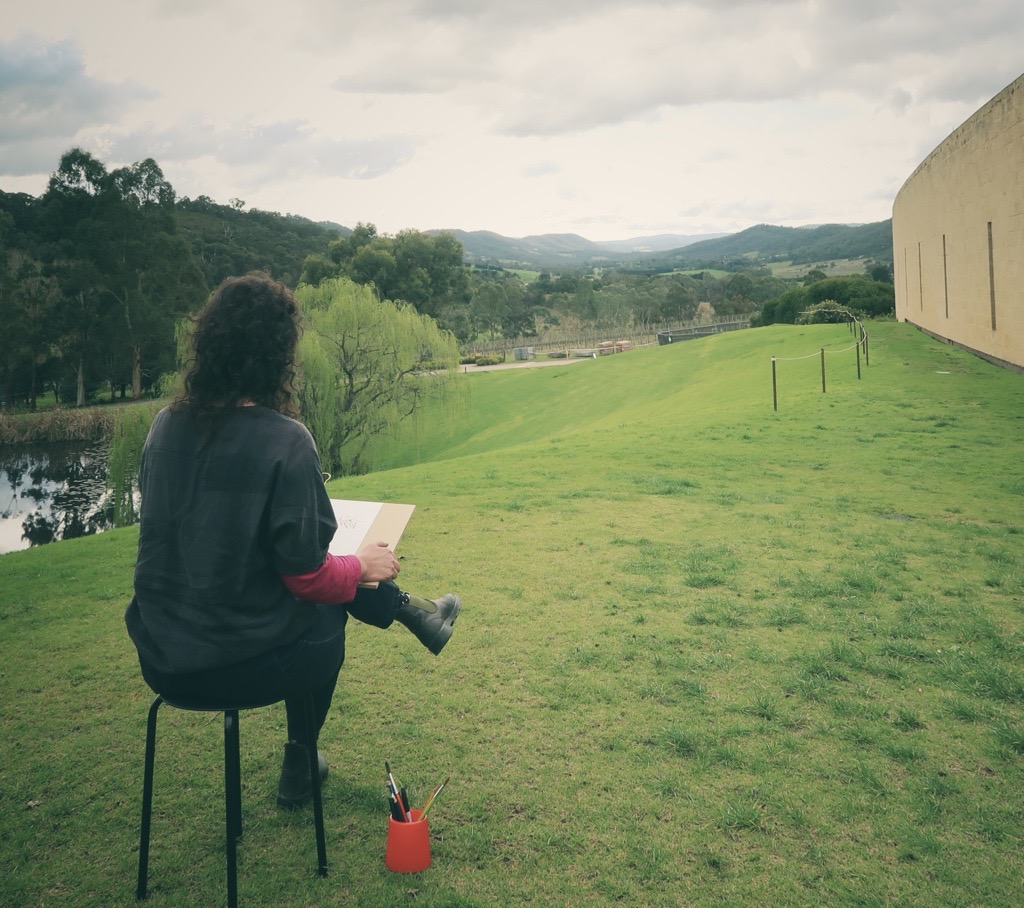 How to Draw Outdoors with Sarah Metzner, Manager of Learning and Engagement at TarraWarra
Explore the art of drawing and the importance of using all of your senses – as you connect on Country and create artwork from your individual and unique perspective.
This is an exercise for all skill levels. Below you find some text where Sarah guides you to anchor into your body to ground and allow more ease of breath, flow and movement. Give yourself permission to trust the innate creativity of the body as you begin to draw, paint or make work in whatever way feels right. 
This practice was inspired by Dutch artist, Wapke Feenstra (My Villages). In her work for The Soils Project, Boerenzij|The Rural Side 2018-2020 the artist invited participants to depict the view from various locations in Rotterdam. In this Australian extension of this project devised by Feenstra, you are invited to depict a place that is meaningful to you from micro and macro perspectives of nature using your drawing media of choice.
Pause, observe, reflect. Take some time today to escape the ordinary and deeply observe by connecting with yourself on Country.
___


Welcome to a creative journey that allows you to connect with the beauty of nature and yourself through art. In this step-by-step guide, we will show you how to immerse yourself in nature and awareness to your senses and feelings using art.
Step 1: Finding Your Special Place
To begin this practice, find a place that holds meaning for you, allowing you to connect with nature. This could be your garden, porch, a park, or by a river – anywhere that evokes a sense of connection and openness.
Step 2: Gather Your Materials
Bring along something to draw on and your favourite art materials. 
Step 3: Centre Yourself
Before diving into your artistic process, take a moment to centre yourself. Close your eyes and take three deep breaths in through your nose and out through your mouth. Let go of tension in your shoulders, neck, and jaw.
Step 4: Engage Your Senses
Connect with your surroundings through your senses.

Hearing: Close your eyes and listen to the sounds around you. Pay attention to distant and nearby noises.
Smell: Spend about 20 seconds identifying the scents in your environment.
Taste: Be aware of any tastes in your mouth or the air around you.
Touch: Explore the various textures in your surroundings by feeling with your eyes closed.
Sight: Observe the shapes, colours, lines, and details in your special place.
Step 5: Embrace Your Embodied State
Now that you're connected to the place and anchored in your body, allow this embodied state to flow through you as breath, movement, and creativity. Trust in your innate creativity.
Step 6: Express Your Experience Through Art
Focus on one or two senses that stood out to you. For example:

Smell or sensation of the breeze: Use fluid techniques and materials like pastels or watercolors.
Shapes or light: Express them through patterns or color blending.
Sounds: Translate them into energetic expressions using lines.
Step 7: Stay Mindful
If your mind wanders, return to your breath and senses. They will guide you. Remember, there's no need for perfection. Your goal is to connect with nature and yourself through art. Use this moment as an opportunity to create more awareness. Come back to your breath, senses, and your creative process. Release judgments and be grateful for this time of connection and exploration.
Step 8: Embrace Your Creativity
Let your creativity flow in any direction you desire. This practice nurtures your relationship with your creativity, providing a mindful, soulful, embodied, and peaceful experience. We hope that it helps to build a deeper connection with your creative self and enhance your sense of belonging in this beautiful place.
________________
The Soils Project exhibition participants are:
Fellows and Artists
Uncle Dave Wandin (Wurundjeri) and Brooke Wandin (Wurundjeri), Wandoon Estate Aboriginal Corporation; Peta Clancy (Bangerang); Megan Cope (Quandamooka) and Keg de Souza; D Harding (Bidjara, Ghungalu and Garingbal); Badan Kajian Pertanahan (Bunga Siagian & Ismal Muntaha); Beyond Walls (Armando Ello, Jeremy Flohr, Glenda Pattipeilohy, Suzanne Rastovac); Wapke Feenstra; Lian Gogali and the Insitut Mosintuwu; Moelyono; Pluriversity weavers: Seynawiku Izquierdo Torres, Dwasimney Del Carmen Izquierdo Torres, Dwanimako Arroyo Izquierdo, María Eufemia Arroyo Izquierdo (Kwarte Umuke community, Sierra Nevada de Santa Marta, Colombia), Ana Bravo Pérez, Aldo Ramos, Aliki van der Kruijs, LI Yuchen; Riar Rizaldi; Yurni Sadariah (member of PEREMPUAN AMAN of Rangan Adat communities); Diewke van den Heuvel; Rolando Vázquez
Advisors
Wandoon Estate Aboriginal Corporation, Zena Cumpston (Barkandji), Antariksa, Dr Danny Butt, Dr Helen Hughes, Rolando Vázquez
This project has been assisted by the Australian Government through the Australia Council, its arts funding and advisory body; the Sidney Myer Fund; the Dutch Ministry of Foreign Affairs, through the Embassy of Kingdom of the Netherlands, Australia; the Mondriaan Fund, the public cultural funding organisation focusing on visual arts and cultural heritage; Dutch Culture; and Fasilitasi Bidang Kebudayaan (FBK) Interaksi Budaya, Ministry of Education, Culture, Research, and Technology of Indonesia.
Read more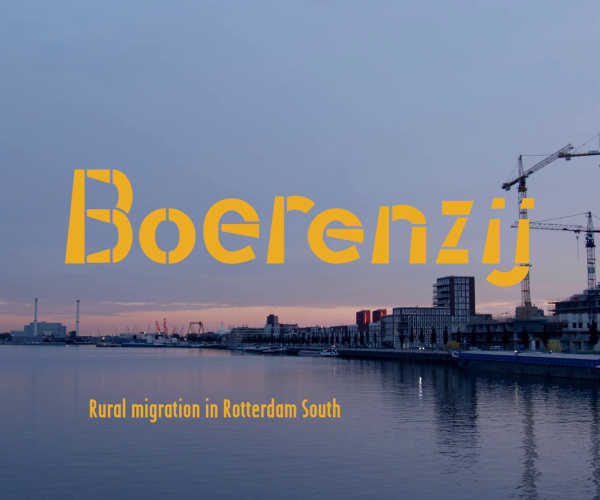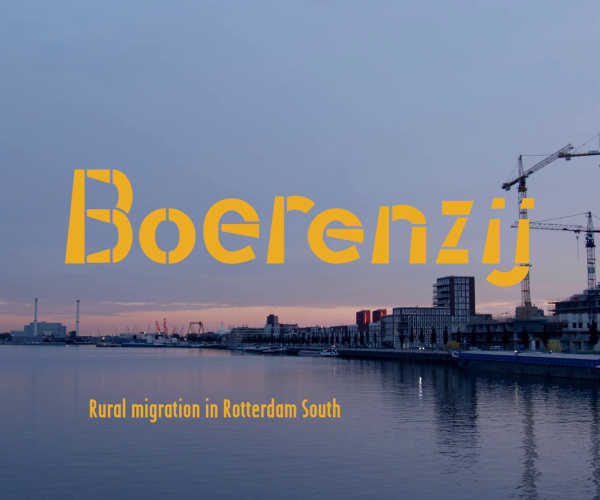 26 October 2023
Artist Wapke Feenstra's work in The Soils Project Boerenzij – Rural Migration in Rotterdam South is a film that explores the rural undercurrents of Rotterdam. The project questions the hegemony of urban culture and is a portrait of the city and the neighbourhood where the artist lives and works. She considers how rural culture is […]